20 Gorgeous Butterfly Haircut Ideas For All Hairstyle To Bloom Into In 2023
Meet the hottest hairstyle of 2023, the butterfly haircut. Where layers meet the classic 70s shag, this haircut seems to be trending with a contemporary spin of course. The hairstyle essentially comprises feathered layers that leave your hair with a soft and waterfall-eque flowy appearance. The reason why it's so popular is because of its ability to fit into any hair type, texture, and length. Its name actually comes from the fact that it looks like the wings of a butterfly when styled. Scroll down to see the different ways in which you can wear the butterfly haircut for short hair, medium hair, & no matter what your hair is like.
Different Types of Butterfly Haircuts
Why do people love the butterfly haircut so much? Well, because it's a combination of both short and long layers that create that butterfly effect. Check out some of our picks—from short to long, curated just for you.
1. Butterfly Haircut For Short Hair
Image courtesy - Instagram
This butterfly haircut for short lengths is all about creating texture along with a whole lot of volume. It's sexy yet subtle and gives your hair more definition.
2. Butterfly Haircut For Short Hair With Fringe
Image courtesy - Pinterest
This butterfly haircut for short hair involves shaggy bangs that are inspired by the 70s. It's less layered, however, the fringe adds the dimension your hair requires.
3. Butterfly Haircut With Light Layers
Image courtesy - Pinterest
The face framing layers present in this butterfly haircut makes for the perfect go-to for short hair. It adds a whole lot of volume to thin hair too!
4. Short Butterfly Haircut With Highlights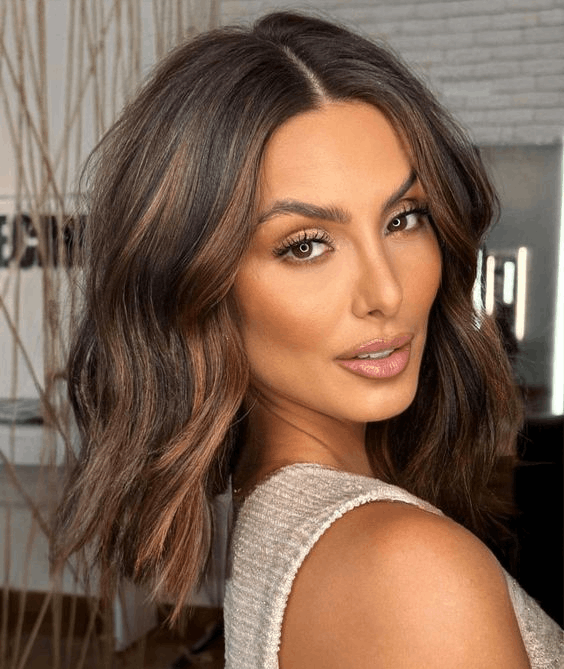 Short hair with simple highlights will make your face look like no less than a diva. This butterfly haircut on short hair is surely a game changer for your hair locks!
5. Butterfly Haircut For Medium Hair With Highlights
Image courtesy - Pinterest
Wispy layers paired with hints of brown and plum make this butterfly haircut super defined. This is what adds that softness to the look!
6. Butterfly Haircut With Curtain Bangs
Image courtesy - Pinterest
Softening your features, curtain bangs can literally change the shape of your face. With shorter layers at the top, paired with longer layers at the end really add to this hairstyle.
7. Straight Butterfly Haircut
Image courtesy - Pinterest
This is a classic butterfly haircut suited for medium length hair. The intensity of the hair colour paired with the voluminous layers, makes this haircut apt for those with thin hair. Use a volumising shampoo to help boost those layers a little more.
8. Purple Butterfly Cut Hair
If you're someone who enjoys experimenting with bright funky looks, maybe you should give this purple butterfly-cut hair a try. Enjoy this haircut style and add that oomph factor to your look!
9. Pixie Butterfly Haircut
If you're looking for a playful and youthful look, you can go for a pretty-pixie butterfly haircut. Add some gel or spray to your hair locks, and let them shine.
MyGlamm Recommended Products
MyGlamm SUPERFOODS Cacao, Coconut & Coffee Shampoo