25 Square Face Hairstyle Ideas That Will Enhance Your Best Features
Different face shapes need different hairstyles to complement their best facial features. That's why square face hairstyles are what you need to look up if you do have this face shape. Square faces usually have sharp and angular features that can look super striking or romantic based on the type of hairstyle you sport. And here's a list of the best square face shape hairstyle ideas to reinvent your look all year round.
Square Face Hairstyle
Looking for the perfect square face hairstyle to elevate your hair game? Here's a list of 25 hairstyles for square faces that are sure to wow you.
1. Curtain Bangs
Curtain bangs are the best fringe styles to try on square faces. It is easy to style and looks so damn good.
2.Straight & Long Hair
A head of long and straight hair that grazes your lower back is the simplest and most stunning square-face hairstyle to have. Just make sure to frame your face by cutting the hair there to graze your chin. Also, go for regular trims to make the ends look healthy with no split ends.
3. Curly Hair
Curly hair looks exceptionally good on square faces and you can experiment with different curl patterns to enhance your features too.
4. Centre Parted Sleek Hair
Show off the symmetry of a square face shape with this centre-parted hairstyle on sleek hair. You can also go for a wet look with some hair gel.
5. '90s Blowout Short Hair
Add volume to your hair and softness to your face with this gorgeous '90s blowout. This style of blow dry has large curls that make the hair look super voluminous and soft to the touch.
6. Layered Bob
This is a great haircut for square faces. It is a short cropped layered bob with a long fringe that is easy to style and maintain.
7. Top Knot Hairstyle
The top knot is every lazy girl's go-to hairstyle and it looks amazing on square face shapes too.
8. Side Swept Hairstyle
Tousled waves swept to one side is the easiest and most alluring hairstyle on a square face shape. It helps to have balayage highlights for this look as it adds more dimension to the hair.
9. Wispy Bun Hairstyle
This sleek updo with wispy pieces of hair peeking out is one of the prettiest square-face hairstyles you will see ever. Accessorise with a large floral clip for a touch of panache.
10. '90s Updo Bun Hairstyle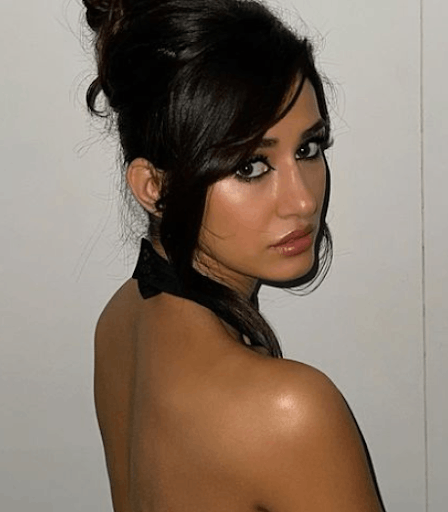 This '90s updo with chunky face-framing pieces and a high bun looks super alluring on a square face. Make sure to use a hair oil before a shampoo and conditioner to make your locks super thick and shiny to rock this hairstyle.
11. Water Waves Hairstyle
Water waves hairstyle is a type of wavy hair texture that looks like running water in a river. To create it, braid your hair in two plaits and then clamp the plaits between a hair straightening iron. Undo the plaits and your water wave hair texture is ready to go.
12. Colourful Bobby Pin Hairstyle
Add a pop of colour to your hairstyle while adding control by using colourful hair clips and bobby pins on one side of your hair. Let the rest of your hair down and you have a cute square-face hairstyle right there.
13. Twist & Clip Bun Hairstyle
This easy-to-do hairstyle is perfect for square face shapes. Simply twist your hair and use a large claw clip to secure it in an updo while a few front pieces of hair frame your face.
14. Textured Ponytail Hairstyle
Curl and texturise your hair to be super voluminous and then tie it up in a ponytail to make a bold style statement. It is a great square-face hairstyle that never fails to impress.
15. Layered Hairstyle With Fringe
Lots of layers and a fringe to go with it will make you look like a protagonist in a romantic film. The soft layered fringe makes square face shapes look more rounded and youthful.
16. Micro Fringe With Long Hair
This micro fringe hairstyle will make your square face look super cute and youthful. It also adds fullness to the face.
17. Beachy Waves With Flower Accessories
Believe it or not, beach waves and a simple flower tucked behind your ear is one of the best square face hairstyles. It brings out your natural beauty and looks effortless.
18. Braided Hairstyle
Don't be shy of rocking a towering high braid. It is the square face shape hairstyle that will earn you loads of style points. Wear it whenever you want to make a statement.
19. Pinned Back Hairstyle
This half-up hairstyle with bobby pins is another classic hairstyle that will look good on anyone with a square face shape. It makes the face, especially the forehead area, look bigger which is what you want if your square face is too small.
20. Low Ponytail Hairstyle
Square face shapes can easily pull off soft hairstyles like this classic low ponytail with a side parting. It looks classy and chic and is a low-maintenance hairstyle that is super versatile.
21. Smooth Waves Hairstyle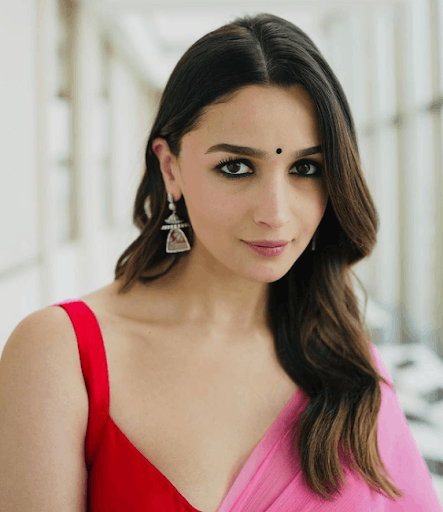 Nothing beats a smooth wavy hairstyle. This hairstyle can be created by creating large curls with a curling tong iron and then breaking those by brushing with a large paddle brush. A spritz of nourishing serum spray and the results are smooth hair that looks naturally bouncy.
22. Side Swept Bob Hairstyle
A one-length bob haircut which is side parted and styled into soft waves is one of the best square face shape hairstyle ideas to try out. It looks utterly chic and works for all occasions.
23. High Ponytail Hairstyle
A high ponytail hairstyle for square face shapes is a great way to flaunt the gorgeous contours of this unique face shape. It makes for a striking style statement and also makes the face look more lifted.
24. Gatsby Waves Hairstyle
Counteract the sharpness of a square face shape by opting for Gatsby waves. This elegant hairstyle has large and smooth waves that softens square faces and results in a classy and romantic look.
25. Messy Shag Haircut
This haircut style is a great way to add more dimensions and softness to a square face. It has many layers and even a textured fringe that is not cut in a straight line.
MyGlamm Recommendation For Hair Care
MyGlamm SUPERFOODS Passion Fruit & Rosemary Shampoo