You Can Channel Your Inner Ariel With These Fishtail Braids
Think about school, and that one classmate who'd undo your three-way French braid during recess, and weave your hair into a fishtail-style braid. Most of the girls were impressed by her skills and lined up next to her desk in anticipation of modelling a new 'do in school. The infamous fishtail braid is as iconic as ever, and while many are entrusting their locks to the style, you're feeling this urge to do the same. We've got you. Ahead — 7 of the prettiest fishtail braids that amp up your hairstyle, and a step-by-step breakdown of each of them.
7 Prettiest Fishtail Braids To Twirl Your Tendrils Into
From encrusting your mane with a face-framing, messy fishtail braid to creating a halo of braids over the head, here are the most magical fishtail hairstyles to recreate — don't worry, we have a fishtail braid step-by-step decode too. 
Basic Braid
This one's the most conventional iteration of the fishtail. All you have to do is part your hair down the middle — or even a side-part works depending on your preference — and section it into two chunks of equal thickness. To make the braid, you'll have to separate a piece of hair from the outermost edge of one section and cross it over to the other section. Repeat this process on the other side, and you've made one knot. Continue going back and forth until you've reached the end, and secure the base with an elastic. 
Use: MyGlamm Superfoods Onion & Moringa Serum
If your frizz is abstaining you from styling your hair the way you want, this cocktail of a serum is perfect for massaging them into submission. Formulated with Onion, Moringa, and Argan Oil, this elixir reinstates the lushness and lustre of your tresses instantly; protects you from heat-induced damage, and restores their silky-smooth avatar. And it's suitable for all types of hair. 
Ponytail Poise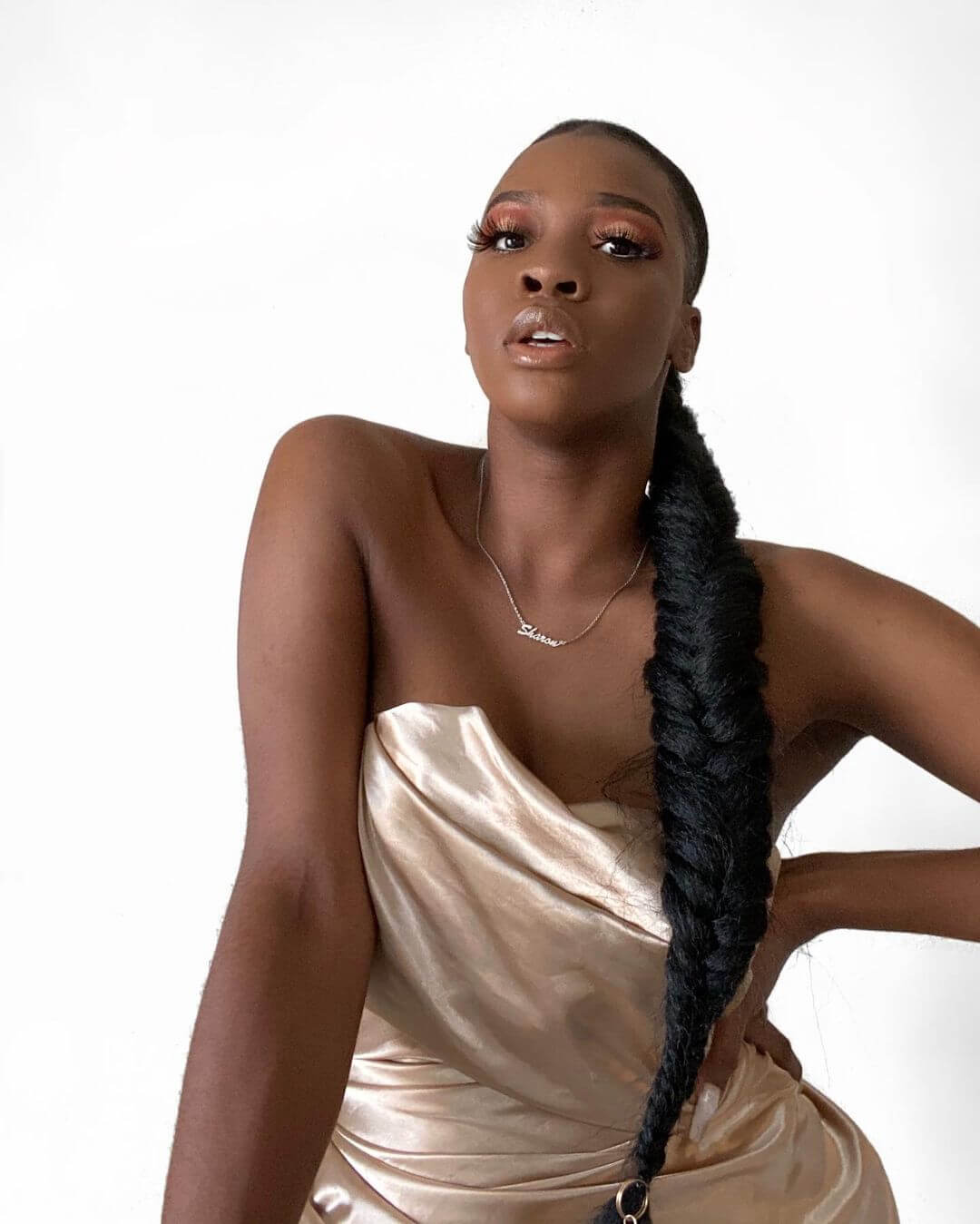 Run an anti-frizz serum or oil through your hair, and slick it all back into a low-hanging ponytail. Make a fishtail braid based on the steps mentioned above, and secure the end of the braid with an elastic. Spritz some hairspray all over to keep the style intact, and tame any flyaways with serum or oil. 
Use: MyGlamm Superfoods Onion & Moringa Hair Oil 
You might like the idea of a champi; but what's the point of it if you're not using the right hair oil? This one excels at making your hair stronger, promoting growth and reducing breakage and fall, and restoring the scalp's natural moisture over time. 
Half n Half
For this hairstyle, you'll have to create lots of volume at the crown. You can do this by backcombing your hair with a brush, and spritzing some texturising, volume-inducing hairspray all over. Go on to pull your hair into a half ponytail, and section the chunk into two parts. Create a fishtail, and secure the end of the braid with an elastic. You can also secure the half ponytail with an elastic before you begin braiding.
Use: MyGlamm Superfoods Passion Fruit & Olive Oil Conditioner 
Has your hair been feeling dry and brittle? This nourishing and moisturising blend of Passion Fruit and Olive Oil makes your hair healthier than before and enhances its lustre over time. Thanks to its composition of pro-vitamin B5, it hydrates and protects your hair without stripping them of moisture. 
Mini Mania
Just grab a piece of hair from the side of your head, and start braiding it fishtail-style. Secure it with an elastic, and you're done. You can create more braids throughout the hair — even at the front as face-framing pieces. This side fishtail braid is just stunning even as a standalone. 
Use: MyGlamm Superfoods Mangosteen & Avocado Hair Mask
A conditioner cannot do the job of a hair mask, and that's why investing in this hair care product is an essential part of any thoughtful hair-care regimen. This mask is infused with superfoods like avocado as well as mangosteen to nourish and repair dry and damaged hair. Enriched with the goodness of Vitamin B5 to reinstate the long-lost lustre of your tresses, it retains their natural moisture balance too. 
Triple Trouble
If you want to create something distinct, try something like this. Not a double fishtail braid — but a triple. The trick here is to create an inverted fishtail for the braid in the middle, and a normal one for the ones off to the side. An inverted fishtail is not very different from your standard one — instead of crossing pieces of hair over the braid, you pull each chunk under and cross it over to the other side. You can tie your hair into a half ponytail before starting. Once you've done that, take smaller chunks of hair from the sides, and braid them fishtail-style as shown in the picture. 
MyGlamm Superfoods Cacao Coconut & Coffee Shampoo
Recharge your hair by indulging in this superfoods-charged shampoo. Infused with coffee, coconut and cacao — it moisturises the hair intensely, treats dandruff and frizz, improves circulation for accelerated growth of hair and adds volume and strength without weighing your mane down. 
Halo Haze
If you like wearing your hair in a bun, you can add a fishtail braid into the mix. Just braid the front face-framing sides of your hair, and twist them around your head before securing both braids with bobby pins or clips. 
MyGlamm Superfoods Passion Fruit & Rosemary Shampoo
If your hair is damaged from all the heat-styling tools you've been subjecting it to, this formula's restorative properties can come to the rescue. Infused with Passion Fruit and Rosemary, pro-vitamin B5, this shampoo returns your tresses to their lustrous avatar while preventing breakage and strengthening your hair from the roots.
Subtle Suave

 
Braid the face-framing chunks of hair into fishtails, and merge both into one another at the back of the head with an elastic. This one's simple and minimal — if that's your style, GFI. 
Use: MyGlamm Superfoods Onion & Moringa Shampoo
Ah — 'onions' don't induce the nicest reaction, do they? Especially when they're infused in hair-care products. This shampoo is here to prove you wrong. Formulated to control hair-fall, it stimulates the roots and enhances the health of your hair while cleansing your scalp of build-up and residue. It also strengthens your strands and makes them silky-smooth. If you're unsure about the smell, the infusion of Moringa in the elixir lends a sweet, rejuvenating scent to your hair that masks the scent of onions. 
Which of these fishtail braids did you like best?

Also Read