10 Valentine's Day Hairstyles That Will Play Cupid For You
Valentine's Day is just around the corner, and it's time to decide your vibe. Are you the soft-glam, less-is-less girl that's dreaming about a candle-light dinner? Or does the sound of a high-glam night-out with just your date sound more appealing to you? Whatever you've decided — you need to make sure that your aesthetic falls in sync with the vibe of the date. And much of it depends on what you choose to do with your hair. Here are some valentine day hairstyles you can recreate on the 14th of Feb, depending on your mood — along with the finest hair-care products to prep and prime your mane for the day.
10 Valentine's Day Hairstyles That Are Like A Love Potion
This guide has it all — not only is it a masterclass in the lazy-girl aesthetic, it features high-glam slicked-back buns and 'dos that exude glamour and elegance. Check out these valentine's hairstyles now. 
The Lazy-Girl Look-Book Just Got Updated
Though Kim's half-ponytail, half-bun hybrid split the Internet right down the middle, the socialite elevated the no-effort do into something inspirational for us mortals. The style effortlessly plays into the lazy-girl aesthetic without coming off as shabby and unpolished. Just create a bun on the last loop of your hair instead of pulling it through the elastic, and you're done. You can brush your hair with some hairspray to emulate the slicked-back effect of it all. 
Use: MyGlamm Superfoods Mangosteen & Avocado Hair Mask
A conditioner is necessary for your hair-care routine but you must also invest in a hair mask as it is an integral part of any thoughtful hair-care regimen. This hair mask is infused with superfoods like avocado as well as mangosteen to nourish and repair dry and damaged hair.  Enriched with the goodness of Vitamin B5 to reinstate your tresses' long-lost lustre, it retains their natural moisture balance too. 
Why One When You Can Have Two — Or Four?
Braids instantly lend a touch of romance and softness to your aesthetic. Depart from the conventionality of a free-flowing cascade of waves by opting for Dua's multi-braided style. Run a serum through your hair to tame frizz and flyaways, and pull all of it back into a sky-high ponytail after. Settle any untidiness by spraying a toothbrush with a little hairspray and running it from the front to the back. The last step involves sectioning off your hair. You can create three of four sections of the same thickness before three-way braiding them. That's it. 
Use: MyGlamm Superfoods Cacao Coconut & Coffee Shampoo
Recharge your hair by indulging in this superfoods-charged shampoo. Infused with coffee, coconut, and cacao, it moisturises the hair intensely, treats dandruff and frizz, improves circulation for accelerated growth of hair, and adds volume and strength without weighing your tresses down.
Talk About Sky-High Ambitions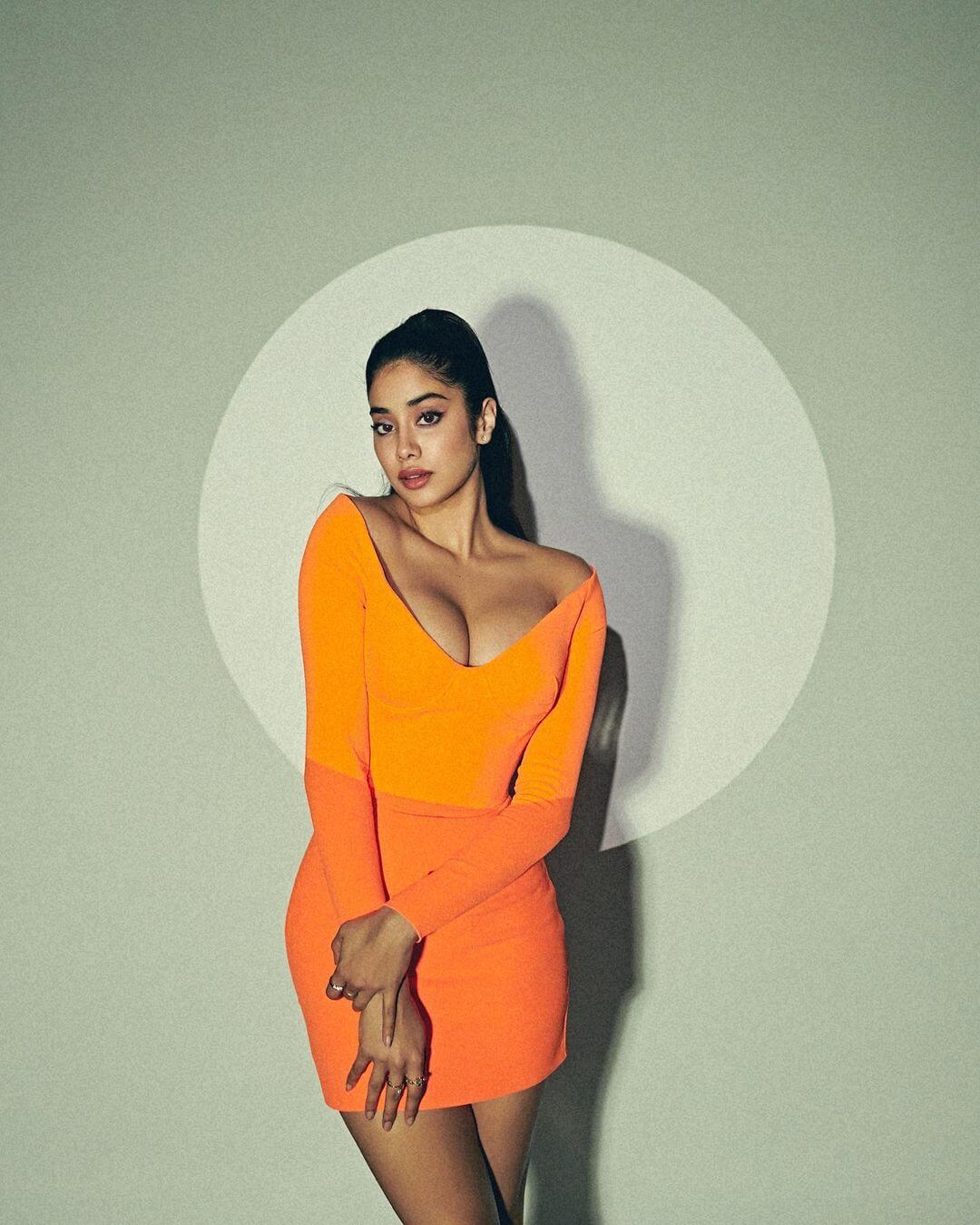 This one's like Dua's hairstyle without the braids. This style is accessible to all — and it adapts itself to any event. It's perfect for a night-out or candle-light dinner with your boo. Part your hair down the middle, and divide it into two sections: top half and bottom half. Sweep the top half back into a ponytail with a boar-bristle brush, and secure it with an elastic based on how high you want the ponytail to be. This half-and-half technique prevents your hair from moving off-centre or changing shape. Add the bottom half to the already-tied section next. Try using a bungee/hook elastic to make the process easier. These elastics have hooks on either end that you can undo to accommodate more hair into a ponytail. Spritz your hair with a texturising hairspray to add body and movement to the ponytail, and you're done.
Use: MyGlamm Superfoods Passion Fruit & Rosemary Shampoo 
If your hair is damaged from all the heat-styling tools you've been subjecting it to, this formula's restorative properties can come to the rescue. Infused with Passion Fruit and Rosemary, pro-vitamin B5, it returns your tresses to their lustrous avatar while preventing breakage and strengthening your hair from the roots.
Your Aesthetic Can Use A Twist Like This 
How do you feel about a basic, no-effort braid? Sonam endorses it. Just create a middle-part before gathering all of your hair into a ponytail around the nape of your neck. Make a three-way braid once secure, and that's that!
MyGlamm Superfoods Onion & Moringa Shampoo
Ah—'onions' don't induce the nicest reaction, do they? Especially when they're infused in shampoos and conditioners. The shampoo is here to prove you wrong. Formulated to control hair fall, it stimulates the roots and enhances the health of your hair while cleansing your scalp of build-up and residue, strengthening your strands, and making them silky-smooth. And if you're unsure about the smell, the infusion of Moringa in the elixir lends a sweet, rejuvenating scent to your hair. 
The Only 'Do For A Formal Dinner Date
A slicked-back bun epitomises elegance and class. If your date-night is a little formal, you can opt for this hairstyle. Again — split your hair into the top half and bottom half. Gather the bottom half. Make sure that the bottom contains most of your hair and the top is composed of the hair around the crown of your head. Put the bottom half into a ponytail and secure it with an elastic. Move on to the top before parting your hair down the middle. Add this section to the elastic now. Twist your hair into a bun, and you're done. Just add some pins to tuck the flicks in at the end, and run a serum through your hair to neaten it all up. 
Use: MyGlamm Superfoods Onion & Moringa Serum
If your frizz is abstaining you from styling your hair the way you want, this serum is perfect for massaging them into submission. Formulated with Onion, Moringa, and Argan Oil, this elixir reinstates the healthy lustre of your tresses instantly; protects you from heat-induced damage, and restores their silky-smooth avatar. And it's suitable for all types of hair. 
For My Clean Girl Aesthetic Lovers
If you like wearing your hair down entirely, just opt for a side-swept hairstyle like Alia has. Use a couple of drops of serum or oil to smooth over your hair and part it down the side you like. 
Use: MyGlamm Superfoods Onion & Moringa Hair Oil 
You might like the idea of a champi; but what's the point of it if you're not using the right hair oil? This one excels at making your hair stronger, promoting growth and reducing breakage and fall, and restoring the scalp's natural moisture over time.
Pair Your Glazed Donut Aesthetic With This
The half-updo, half down 'do is enjoying a renaissance thanks to A-listers like Hailey Bieber subscribing to the trend off late. Just flat-iron your hair to replicate Bieber's silky-smooth effect, and sweep the hair around your crown into a ponytail. You can adjust the height of the ponytail — but for it to fall around the face like Hailey's, position it toward the top of the head. This is such a cute hairstyle for valentine's day.
St. Botanica Moroccan Argan Hair Shampoo
Looking for a plant-based shampoo infused with the richness of Argan Oil and Moroccan Oil? This one's just for you. It eliminates frizz, makes your hair smooth, repels dandruff, reduces damage caused by pollution, and enables you to style your mane the way you want. What are you waiting for? Grab yours now!
A Bun That Messes The Right Way
Shanaya's half-bun is another lesson in the lazy-girl aesthetic. You don't need to flat-iron your hair for this one. Notice how messy and chic it is. You can add some waves to the length to truly capture the mood. Sweep all the hair around your crown into a ponytail. Roll the length around the base of the ponytail until you've reached the end. Secure the bun into an elastic, and tuck in any flicks with a few pins. Spritz the hair with some sea-salt spray to add some texture and character to the bun. 
St. Botanica Ultra Nourishing Hair Shampoo
This one's a corsage of moisture-laden, hair-loving formulas like coconut oil, avocado oil, grape seed oil, jasmine essential oil, neem leaf extract, aloe vera extract, and milk protein that reinstate your hair's lustre.
If You're Running Out Of Time…
Olivia's half-up half-down pigtails are casual and playful. Part your hair down the middle, make sure that some face-framing chunks are embellishing the sides of your face, and create two ponytails toward the sides of your head. That's it. Such a pretty valentine day hairstyle.
St. Botanica Pro Keratin & Argan Oil Smooth Therapy Hair Serum
Just a few drops of this hair serum, and you're well on your way to softer, shinier, and smoother hair. Breakage? What's that? Tangles? Never heard of 'em. Damage? Oh, so reversible. Grab this hair-loving formula RN.
For The Ones Not Afraid To Take A Risk
Not afraid of trying something a little off-beat? Take cues from J.Lo. Start off with a middle-part, and pull out a couple of face-framing chunks — thicker and chunkier this time. Run an oil through to nourish and smooth it all over. Divide your hair into two equally-thick sections before brushing your hair into pigtails on either side. Make sure you're using a clear, transparent elastic to do the securing. Add a little volume to your tresses with a volume-inducing/texturising hairspray. Now — twist the pigtails into a bun the way you'd with an everyday bun, and secure them with hair-pins to hold onto the hairstyle.  
Organic Harvest Cold Pressed Extra Virgin Coconut Oil
Give yourself a traditional champi with this all-rounder oil, and witness how it reduces frizz and breakage, reinforces the strength of your strands, and adds a lustrous sheen to your hair. 

Which one of these valentines day hair are you experimenting with, come Valentine's?

Also Read