Do You Think You Know All The Types Of Perfumes? Spoiler-Alert: You Don't
I believe that fragrances lean into a mood, and enhance your aesthetic. Nothing can wrap around your body like a scent-dipped elixir, and pack into each nook, corner, and crevice of your skin seductively. And there's something so artistic about handpicking a perfume according to the occasion — a warm, woody scent for a movie date; a floral, sensual one for a candle-light dinner; or a colourful, vibrant one for a night-out. There are so many types of perfumes. But before you build your fragrance-wardrobe, you need to know the different types of perfumes, and what they say about you. That's what we're breaking down today. Read on. 
Decoding The Sense Behind Scents. Are You Listening?
We're speed-dating seven different perfume fragrance types today. Let's see which one of the seven categories of perfumes you swipe right on.
Type 1: Floral
You know how Spotify curates the most romantic playlists ever? This is that — just bottled in a perfume. These scents are soft, romantic, and feminine — with muses in the form of sweet-smelling flowers like jasmine, roses, and lilies. They're the broadest category of fragrances. Some can bring to you Japan during the season of blossoms, and others combine more notes than one — like a bouquet displaying different kinds of flowers. 
Type 2: Fruity
When Harry Styles was belting out the lyrics to his summer-favourite hit Watermelon Sugar High, we didn't know he was propagating watermelons as a scent! Because that's exactly what these scents encompass — the fruitiest of fragrances. These scents are reminiscent of fruits like peaches, raspberries, watermelon, and cherries. They're mostly sweet — but depending on the other notes they're infused with, they run the gamut from playful to spicy. 
 See: MYGLAMM LIT XOXO FRAGRANCE - FLIRTY PERFUME -
This heart-shaped bottle holds an elixir that teases you with the scent of flowers and berries — before, slowly, nestling into your skin, and dissipating into subtler scents of bergamot, amber, and rose. 
Type 3: Citrus 
Imagine biting into an orange — juicy, tangy, and tingly enough to awaken your taste-buds. Think about this taste as a scent. These scents are louder, bolder, and refreshing. They're derived from oranges, lime, lemon, tangerine, and mandarin. They're perfect for day-time wear, and are destined for the bubblier and livelier amongst us. 
See: MYGLAMM LIT XOXO FRAGRANCE - DREAMY PERFUME -
This citrus-scented perfume is enough to pump a little bit of freshness into the air — while peony and jasmine headline the perfume's heart notes, patchouli and amber make the base. 
Type 4: Woody
This one conjures up images of a hut overlooking the woods — with the dewy, fresh petrichor emanating post-rainfall . This family of scents features aromas like sandalwood, pine, patchouli, vetiver, and cedarwood. If you're looking for something earthy, warm and inviting, this is it for you. These aren't feminine, and are generally categorized as gender-neutral.
See: MYGLAMM LIT XOXO FRAGRANCE - FEISTY PERFUME 
Do you like living life on the edge? Feisty is your match in that case. It's composed of head-spinning scents like cypress and mahogany, and is enough to make you feel like you can do absolutely anything.
Type 5:

Oriental
These scents are warm and sensual (tip: wear them to a dinner-date). They're an assortment of heady, head-spinning scents like musk, vanilla, cinnamon, and cardamom spiked with traces of jasmine, orange blossom, and orchid. They can be spicy and floral, and are extremely luxurious and indulgent. 
See: MYGLAMM LIT XOXO FRAGRANCE - SASSY PERFUME 
Think about it — would your friends call you the sassiest of the group? Because, hey, we found you a match. This perfume is your soulmate. It's an assortment of woody and earthy scents that draws people in, and surprises them with something new every time. 
Type 6: Spicy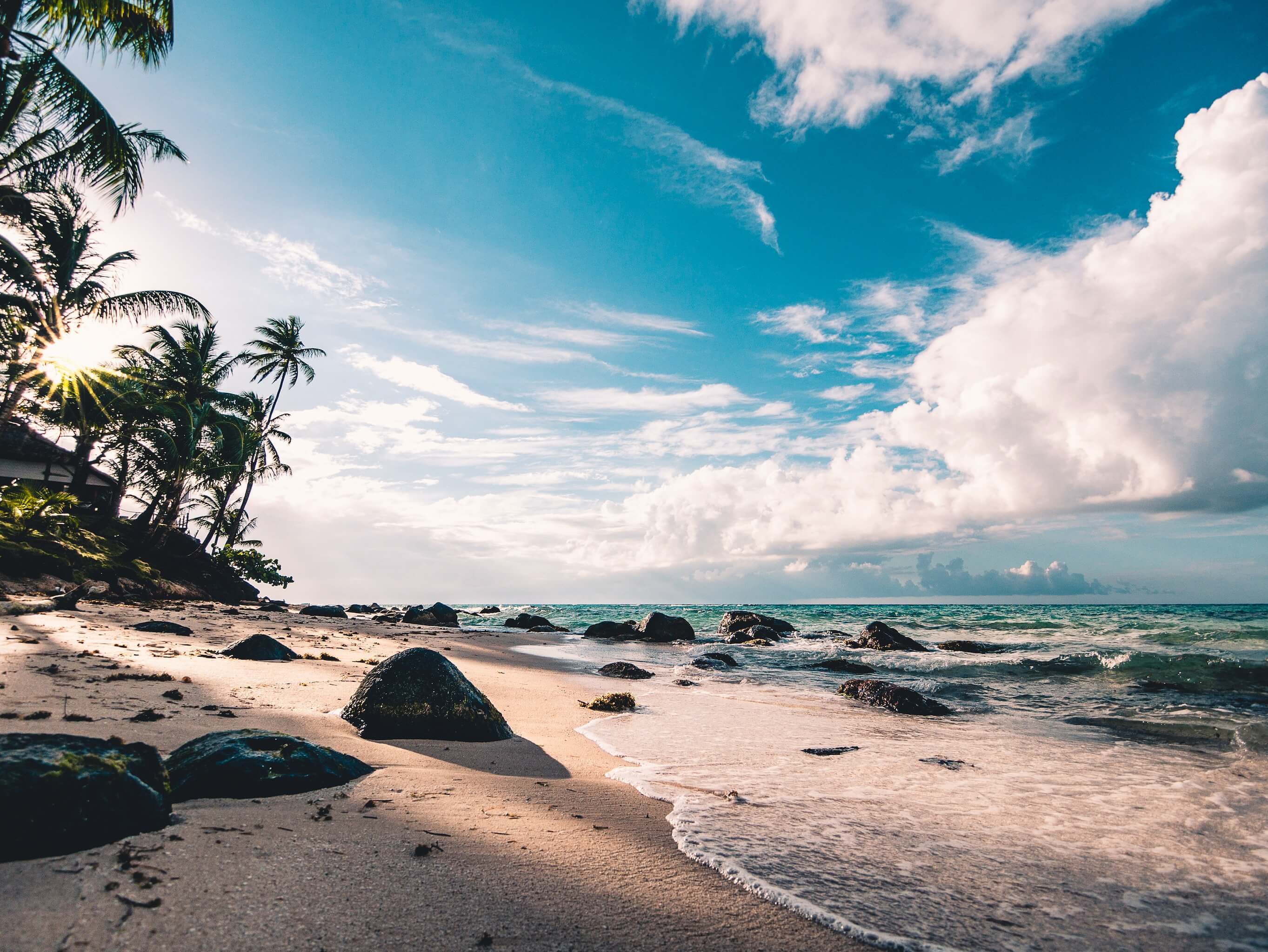 This family is coveted for its ability to impart a quality of mysteriousness to its wearer. It's interspersed with scents of pepper, cardamon, incense, ginger, clove, and more — and each of these exudes a different kind of scent. Cardamom is more of a cool spice, and has a mint-like freshness to it while clove is a warm spice, and is best paired with woody scents.
See: MYGLAMM LIT XOXO FRAGRANCE - SPICY PERFUME
This one's perfect for a night-out with your gals. It's spiked with spice, and rolls off your body in waves of seduction throughout the night. Its top notes are composed of lavender and lemon; black pepper and carnation make its heart notes; and leather and vetiver form the base. 
Type 7: Aquatic
This one makes you feel like you're wading through the waters of Bali during summers. It's subtle, fresh, and dewy, and doesn't emulate the excessiveness of floral and fruity notes. Perfect for the free-spirited dreamers, it brings half-forgotten memories to the surface — like a day spent sun-drenching on the beach with your family from when you were younger. This is an amazing type of cologne for beachy, sea-filled days.
You know what they say — you learn something new every day. Which type of perfume scent did you click with?
Also Read