Do You Know Your BB Cream From Your Foundation
I love foundations. I love BB creams too. But I love one more than the other on some days. Because both products offer something different. If I'm simply meeting my friends for brunch, I'd prefer a simple, pared-down look that's easy and light on the skin. But if I'm attending a wedding, I'd go for something polished and heavier that camouflages discolouration, acne, and other marks on my skin. 
But which one does what? That's exactly what I'm going to break down for you. This is all you need to know in order to understand the BB cream vs foundation dialogue thoroughly. 
What Is BB Cream?
A BB cream, alias 'beauty balm' or 'blemish balm', is meant to offer you a second skin-like finish. The coverage is light and natural. This product is key to achieving the no makeup-makeup look. Most are endowed with skin-loving benefits and ingredients that nurture your skin too. It contains SPF, vitamins, minerals, and antioxidants that protect and nourish your skin. 
The consistency is thin. The cream can conceal blemishes; but it's not heavy enough to camouflage scars, acne, and other kinds of marks. Even then, a BB cream is like the best of both worlds. Because it offers you more coverage than a tinted moisturiser but not as much as a foundation. It's the perfect in-between. 
But is BB cream better than foundation? Let's find out. 
What Is Foundation?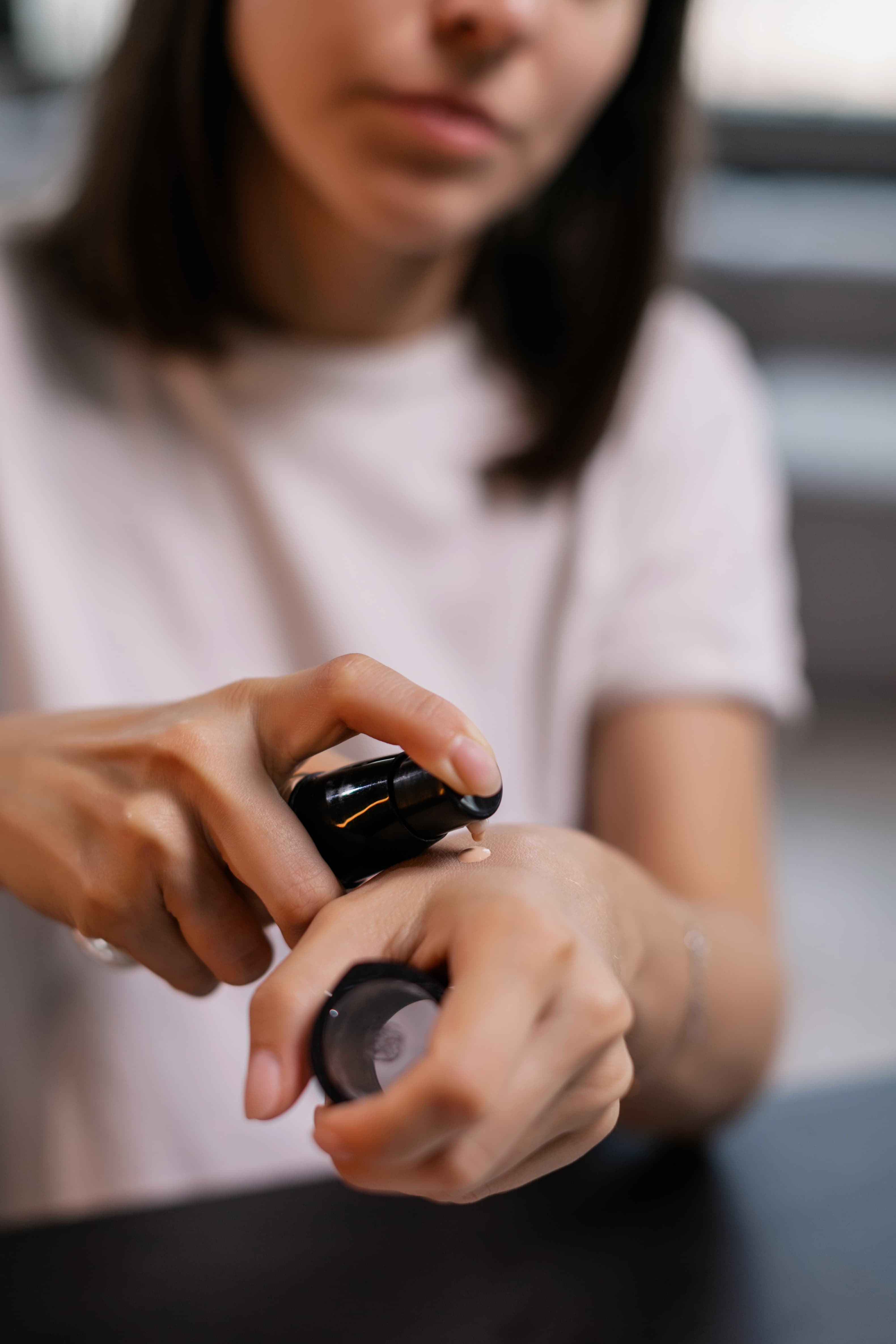 There is a difference between bb cream and foundation. Think of foundation as a BB cream on steroids. The coverage ranges from light to medium to heavy — depending on your preference. But even the lighter ones offer more coverage than BB creams. 
A foundation is thicker and creamier in general. It can even out your skin tone and conceal scars and blemishes simultaneously. It comes in more shades and forms (from powders to creams), and is more extensive. 
BB Cream V.S Foundation
Is foundation and BB cream the same? Nope. Here's what sets them apart. 
MyGlamm Recommended BB Cream & Foundation
MyGlamm Super Serum BB Cream
Lo and behold — a fine, high-quality BB cream that enhances the health and look of your skin. This SPF-infused formula is powered by skin-loving Hyaluronic Acid that allows it to quickly seep into your skin for a light, second skin-like finish. 
It contains niacinamide as well — that lightens and camouflages spots and pigmentation on the go. Kakadu Plum, a rich source of Vitamin C, brightens your skin simultaneously. It comes in multiple shades for you to choose from as well. 
MyGlamm Super Serum Foundation
If you're looking for something a little heavier, the MyGlamm Super Serum Foundation is like a more intense version of the MyGlamm Super Serum BB Cream. It even has similar skin-loving benefits — so it all comes down to coverage. It contains ingredients like zinc, vitamin E and allantoin that calm and soothe the skin. It's water-resistant and gives you a glowy, matte-ish finish. 
Now you know why I keep switching between the two products every day. 
Frequently Asked Questions
Can I use BB cream instead of makeup?
If something lowkey and understated is what you're looking for, simply set the base of your makeup with a few drops of your BB cream. You can apply the rest of your products as you normally would. 
Can we apply BB cream daily?
Yes. It will not harm your skin. You can even try looking for a BB cream that has moisturising and hydrating properties to nurture your skin while you're on the go. 
Do you need both BB cream and foundation?
Is BB cream the same as foundation? Nope. Both serve different purposes. It's all about personal preference. For a sheer, natural coverage, opt for a BB cream. For something filtered and heavy, go for a foundation. But you don't need to apply both at the same time. Think about the result you desire and choose one that fits. 
Can I use BB cream as foundation?
You can replace your foundation with a BB cream depending on the coverage you're looking for. The added skin-loving benefits are a plus. 
Related Stories