While many women still hesitate to pick a bold red lipstick shade, pink lipsticks, on the other hand, are everyone's favourite. But if you thought red hues were the only fierce lip colour, then think again! When we talk about pink lipstick, we aren't talking about a simple subtle shade! Hot pink, fuchsia, neon pink, berry pink, rose pink are all included in this category. Every girl has at least two shades of pink lipstick in her makeup bag, if not more. No matter which shade of pink, there's no denying that it's a universally loved colour and it will never go out of style. Women of all skin tones opt for pink lipstick shades to enhance their look and best of all, it goes well with any Indian skin shade.
It's the month of October and that means it's Breast Cancer Awareness month. Now you can show your support by sporting a new shade of pink every day of the week.
Monday: Muted Coral Pink Lipstick
Chase those Monday blues away with a muted coral pink lipstick shade. A swipe of this subtle pink lipstick will instantly perk you up and have you ready to tackle the day after a long restful weekend. Pair this lipstick with a dramatic cat eye, a bit of blush and BAM! Effortless glamour instantly!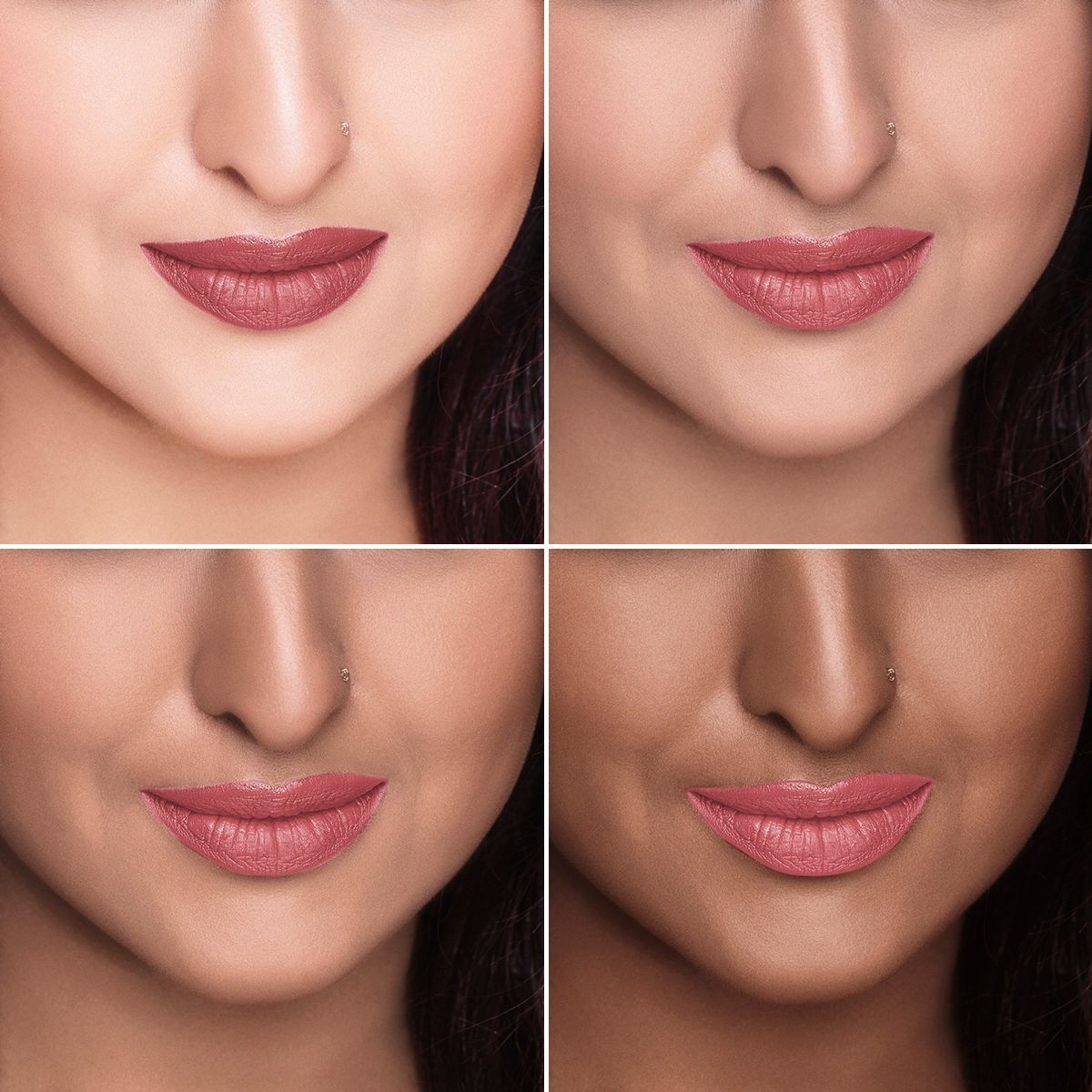 Tuesday: Deep Pink Matte Lipstick
Make a statement on the second day of the week with a deep pink matte lipstick shade. A wine pink lipstick shade will make you forget that it's only Tuesday and help you go through the day with ease. You can skip the rest of your makeup and have all eyes only on your pretty pouts.


Link: Link:https://in.pinterest.com/pin/113293746856788784/?lp=true
Wednesday: Neon - Pink Lipstick
Need a midweek pick-me-up? How about a neon - pink lipstick shade. Make it a 'go bold or go home' Wednesday! Dress those pouts with a neon- pink lipstick shade and watch how the compliments come pouring in! Complete your look with a simple winged liner and enter hump day with the full fab package.


Thursday: Reddish-Pink Lipstick
It's almost the end of the week and we're pretty sure your #thursdaythoughts are about the weekend. But why not celebrate it's Thursday by painting your lips with a pink lipstick shade with red undertones. Pair it with minimal makeup for work and go for smoky eyes when it's time for happy hours at the bar.



Friday: Dark Pink Lipstick
It's finally #friyay! Enhance those pouts with a dark pink matte lipstick and look date-night ready instantly. This fiery shade will leave you looking seductive from dusk till dawn. A perfectly bronzed face and shimmery eyeshadow is just what you need to complete your Friday night look.


Saturday: Fuchsia Pink Lipstick
Keep your subtle pink lipstick shades at bay. Saturday night calls for a hot pink lipstick shade. Complete your look with a matte nude eyeshadow, winged liner and blushed cheeks and have every guy at the bar buying you drinks.


Link:https://www.pinterest.es/pin/472596554628571259/

Sunday: Nude Pink Lipstick
Sundays are meant for brunching and spending time with your family but that doesn't mean you need to skip your makeup. A nude pink lipstick shade is perfect for your 'no-make' makeup look which is the best choice for a lazy Sunday.




Read More: