Nude lipsticks are something we all love. It's a trend flattering to all skin colours, all seasons and the perfect way to make your lips look better at any given time. There are some rules for wearing nude lipsticks. Too dark, and it may come across as brown, too light and you may look like the walking dead. Even if you are a lipstick hoarder and like to stock up as many shades in your stash, having nude lipsticks that do not suit your skin tone is a tremendous waste of money and space! Lipsticks are supposed to make you look pretty and not shabby, so start paying attention to the undertones and overtones so you invest only in the right product. This will also prevent you from wearing the same four shades every time.

Finding the perfect nude lipstick shade may look daunting, and maybe it is, but once you do find that perfect shade, you will not regret the effort. Every nude lipstick shade looks different on people considering factors like skin tone, lip colour and even lip shape. These must be factored in when you are on your quest to find that perfect nude shade. The best lipstick is one that flatters your skin tone and lip shape and makes your face look brighter and the colour does not look washed out. It might be worth knowing that brighter colours make the lips appear bigger while dark colours make them appear smaller. Similarly, matte lipsticks make the lips look thinner, while glosses and shimmery shades make them look fuller.
Here are some pointers for you to consider while you go nude lipstick buying next time.
For fair skin tones
Focus on enhancing your naturally pink lips and choose nude lipsticks with pink undertones. Nude lipsticks with brown undertones should be avoided as they can make your lips look darker than their natural shade. Nude lipsticks with beige undertones can also work for fair-skinned people.

If you are fair like Alia Bhatt, take a cue from her and stick to nudes that are closer to your skin tone like a petal pink or beige.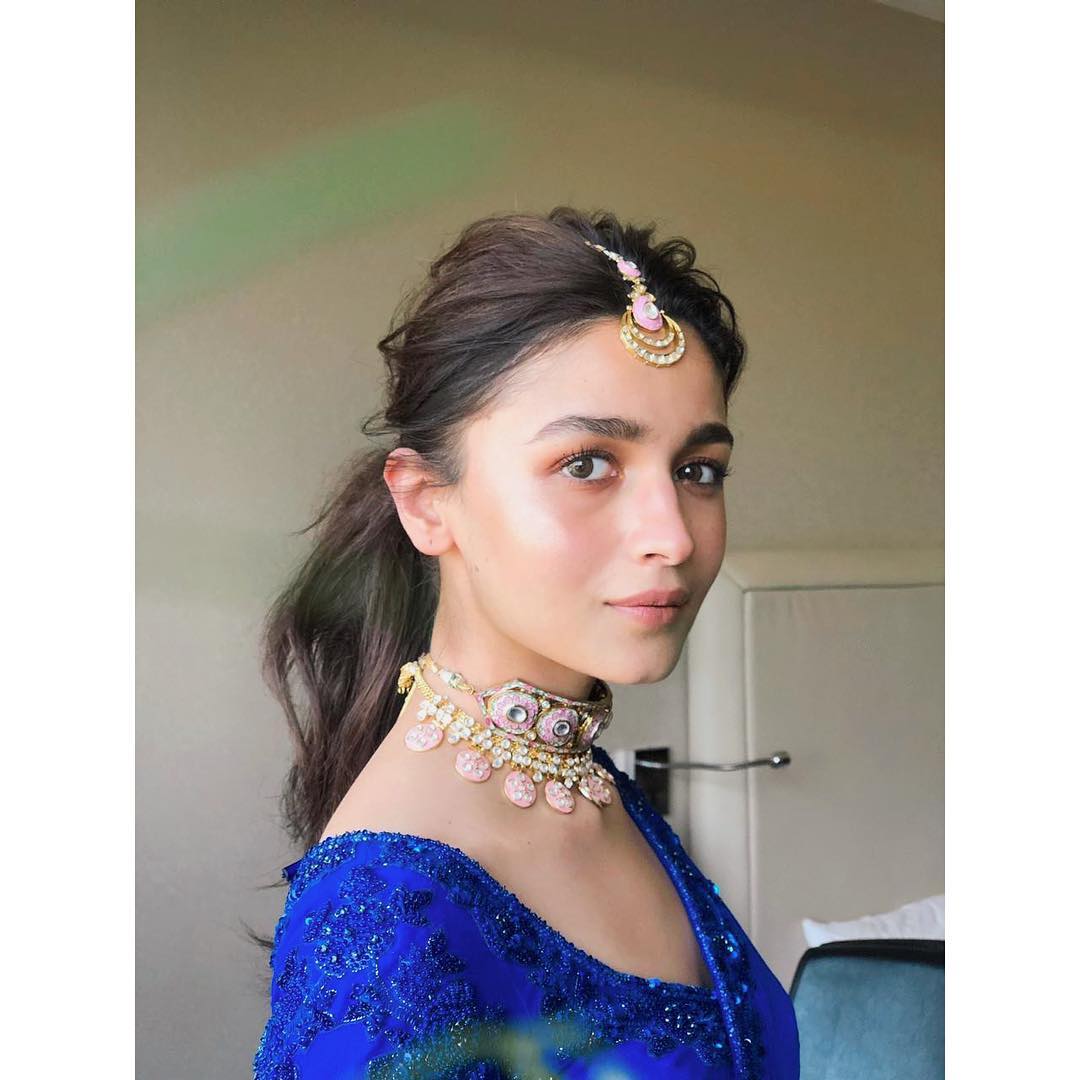 PC: @aliaabhatt, Link: https://www.instagram.com/aliaabhatt/

For medium/wheatish skin tones
If you have pigmented lips, the focus must be on making it look even. As your skin has a yellow undertone, choose nude lipsticks with orange and yellow undertones. Also, colours like caramel, dark beige, and sheer lipsticks, if you have even-tones lips, will flatter your lips.

Priyanka Chopra picks up a brown undertoned nude lipstick that flatters her medium skin tone perfectly.


PC:priyankachopra, Link:https://www.instagram.com/priyankachopra/

For deeper skin tones
Darker shades of nudes like chocolate and mocha brown colours complement the darker complexion well. Choose nudes with rosy brown tints. You can also go for nude shades lighter than your actual skin tone to brighten the face. Adding a pop of gloss like Rihanna gives a naturally plumped-up effect.
Deepika Padukone is often seen rocking a nude lip. Dark shades flatter her skin tone.