Red lipstick in the makeup world is equivalent to the Little Black Dress. A swipe of red on your lips can bring out your inner confidence and reveal a side of you, you didn't even know existed. It's no secret that certain colours affect our psyche and play a role in the way we feel. For example, blue makes us feel calm and yellow brings out warmth and energy. In the same way, red is said to evoke strong emotions. It is associated with love, warmth and comfort and even gives confidence to those who are shy and in need of a tiny boost. That's why every woman needs to have at least one shade of red lipstick in her makeup bag.
Red lipsticks are the epitome of classy, chic and sexy. No longer do you have just one shade of red lipstick in the market. With so many options out there, you have a red lipstick shade for every day of the week. Red lipsticks even seemed to be trending at the 2020 Golden Globes and while red lipsticks have gained popularity over the past couple of years there are many people who are still hesitant to rock a good bold red and society is kind of to be blamed for that with so many stigmas surrounding this lipstick shade. Red lipsticks carry a symbolic value that isn't associated with other lipstick colours like pale pink or even brown. With red lipstick, the wearer demands attention and shows the world that she lives by her own rules.
But with so many red lipstick hues available, no longer do you need to be afraid of the bold red lipstick. If you're afraid of wearing red lipsticks, we've noted down the best red lipstick shades that will perfectly match every Indian complexion. And if you're still not sure, you can always experiment with all the red lipstick shades and choose the one you feel most comfortable in.
Red Lipsticks For Fair Skin Tones

PC: @aliaabhatt
Pale or fair-skinned women can add a pop of colour to their face by opting for cheery reds or red lipsticks with blue or purple undertones. These shades will brighten up your whole face and look bold against your fair skin.

Red Lipsticks For Medium Skin Tone


PC: @ileana_official
Those who have medium skin tones have a variety of red lipstick hues to choose from and can rock any hue effortlessly. Medium skin tones can go for orange-based reds or even blood-red lipsticks. If you have dry lips, then pick a creamy matte lipstick as it's guaranteed to keep your pout looking fabulous all day.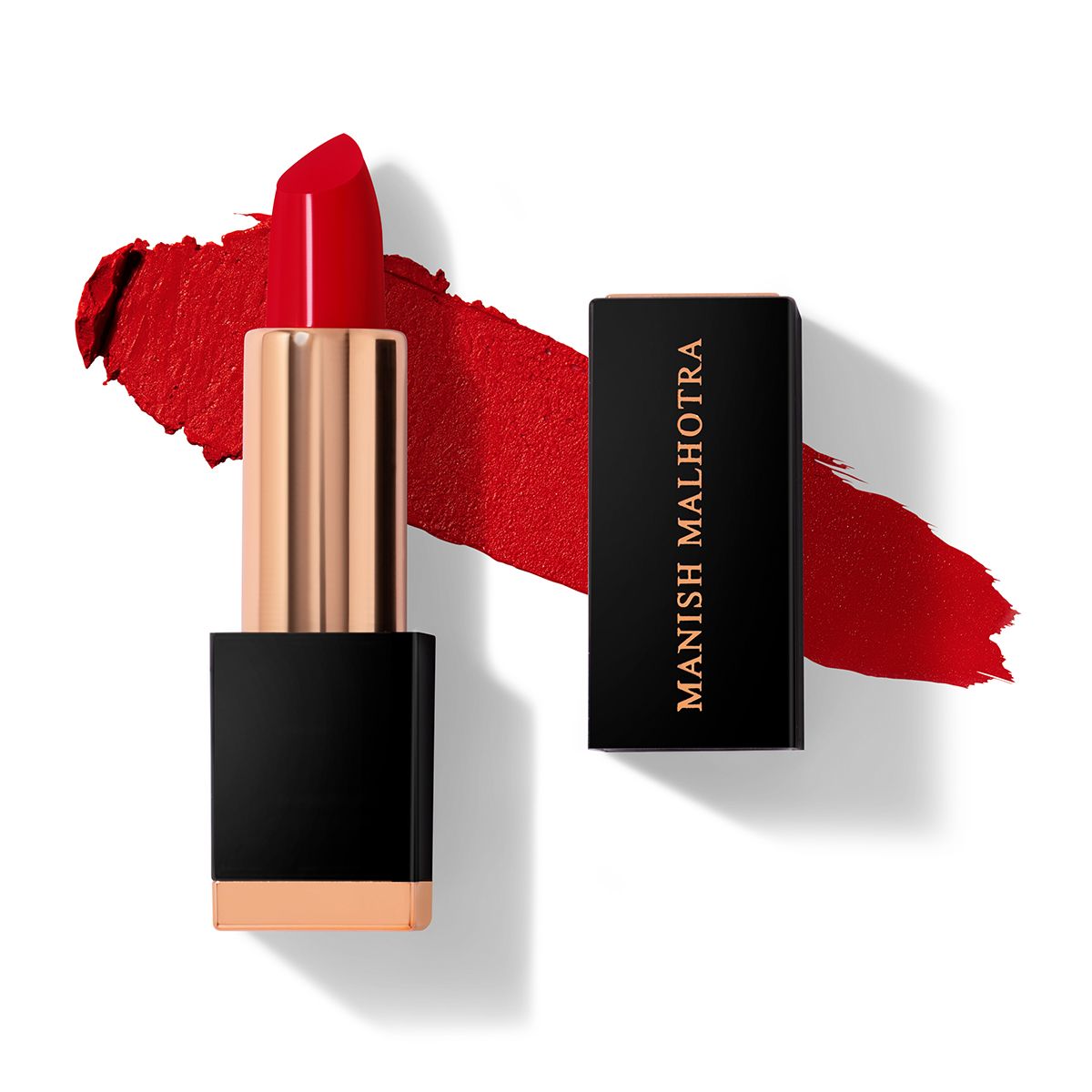 Red Lipsticks For Dusky Skin Tones

PC: @deepikapadukone
Whoever said those with dusky skin tones shouldn't wear red lipsticks, clearly didn't know what they were talking about. No one can flaunt a deep red lipstick better than dusky-skinned women. Wine red lipstick shades, as well as brick-red lipsticks, also go well with dusky skin tones as they bring an instant glow to your face.

Audrey Hepburn definitely knew what she was talking about when she said, "There is a shade of red for every woman."


Read More:
Long-Lasting Liquid Matte Lipsticks That Stay On All Day