Lip Care Routine: Guide On The Best Lip Care Routine At Home!
A wise person once said, lips without lipstick are like cakes without frosting. But what good is lipstick, if your lips are all dry and chapped, right? Lip care routine for dark lips & dry lips is as essential as skincare –– your lips are exposed to the same amount of environmental factors as your skin, therefore it is imperative that you give them the same amount of tender, loving, care it deserves. This ensures that your pout is moisturised and healthy enough to serve as the perfect canvas for your favourite lip colours. Scroll down to see how you too can follow a DIY lip care routine for dark lips that is hassle-free and effective.
Ideal Lip Care Routine At Home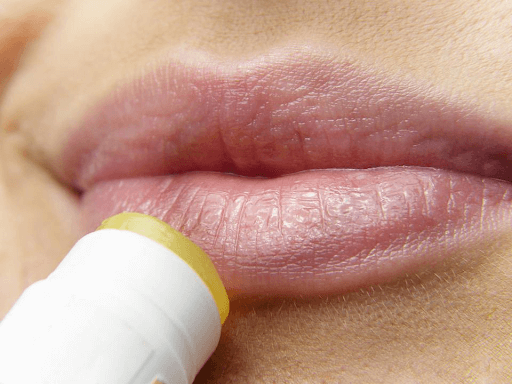 Image courtesy: Pixabay
Just like your skincare routine follows the CTM method, your lip care routine also goes down a similar path. You need to follow a regular regime to ensure that your pout remains smooth, hydrated, and protected. Follow this easy lip care routine for dark lips, for a happier and healthier pout.
Step 1 - Exfoliate your lips
Exfoliating is the first step in an ideal lip care routine. By scrubbing your lips, you're actually removing all the dead skin cells that collect on them. This leads to your pout looking dry and uneven. When you exfoliate you also help improve the blood circulation which makes your pout a lot fresher and pinker.
However, you cannot use the same exfoliator you use on your face, on your lips too. You need something that is effective, yet gentle and moisturising. The easiest way to achieve this, is by DIYing your own lip scrub which uses natural ingredients to exfoliate, as well as nourish your lips. 
DIY Lip Exfoliator
Ingredients:


1 tsp coconut oil
1 tsp granulated sugar
1 tsp honey
Step 1 - Mix the three ingredients together in a bowl, till it becomes a thick paste.
Step 2 - With an old toothbrush, rub the mixture on to your lips. Gently massage it in for about a minute and a half.
Step 3 - Wash it off with lukewarm water.
Note: It's better to make this fresh, however you can store it in the fridge for upto 2 weeks. If the coconut oil congeals, lightly heat it till you see it melting. Wait for it to cool before applying. Apply this scrub twice or thrice a week, and don't overdo it if your lips start to feel sensitive. 
Step 2 - Moisturise Your Lips
Once you've exfoliated and cleansed your lips thoroughly you need to apply moisturiser. Plus any moisturiser or homemeade lip balm will be absorbed into the skin better once you have a clean slate. A moisturiser will not only keep your pout cool, but will also provide it with the basic nourishment it needs. Trust us, you just cannot miss this essential step in your lip care routine.
MyGlamm recommends the Manish Malhotra Rose Lip Moisturising Gel to moisturise your lips