10 Home Remedies to Get Rid Of Dark Circles Naturally At Home
If we could zero in on the ONE most common beauty issue, be it, men or women, it would be dark circles. Those pesky under-eye circles are a result of lifestyle habits and which means you may or may not have to completely change your lifestyle to get rid of them. But what exactly are dark circles and how to get rid of dark circles at home? Dark circles are blemishes around the eyes, typically causing darkening of the skin in that area. If you too are tormented by them, trust us when we say that you are not alone. A lot of people struggle with dark circles all their life, including teenagers! But how to get rid of dark circles under the eyes? Well, that's a tricky question!
Tackling this particular problem can be a daunting task but there are certain home remedies for dark circles and ways that can not only lighten them but also nourish and hydrate the skin around your eyes. Along with trying these tips to get rid of dark circles, this eye cream also works like a wonder product to make you get rid of your dark circles. We cannot tell you how to remove dark circles in one day, but we sure can give you tips and tricks on how to reduce the appearance of dark circles at home using some simple home remedies for dark circles. With regular use as well as patience and discipline, you will soon notice these home remedies working their magic.
But first, let's study what could be the possible home remedies to get rid of dark circles & later their causes too!
How To Remove Dark Circles Naturally at Home?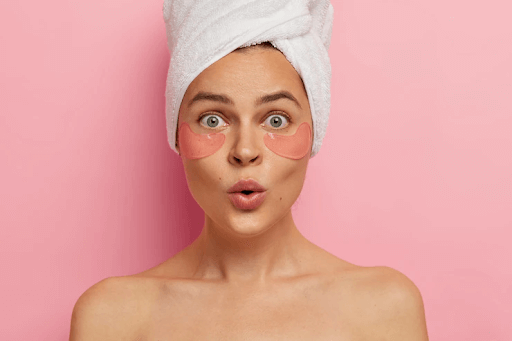 Source: Freepik.com
If not treated on time, dark circles can become worse and even permanent. But how to remove dark circles? These remedies will help dull their overall appearance and make you instantly get rid of dark circles!
Teabags
Source: Freepik.com
How to get rid of dark circles caused by Anemia? Tea is rich in caffeine and antioxidants, which are effective in shrinking blood vessels and reducing fluid retention in skin tissues. Cold tea bags are one of the best ways to get rid of dark circles if pressed around the eyes that will depuff them and brighten the area with regular use. Used pre-soaked and cooled tea bags on the eye area to restore vitality.
Cucumber slices
Source: Freepik.com
Along with having skin-lightening properties, cucumbers are natural astringents and coolers. Applying fresh cucumber slices on the eyes will soothe them and make the dark circles less prominent.
Raw potato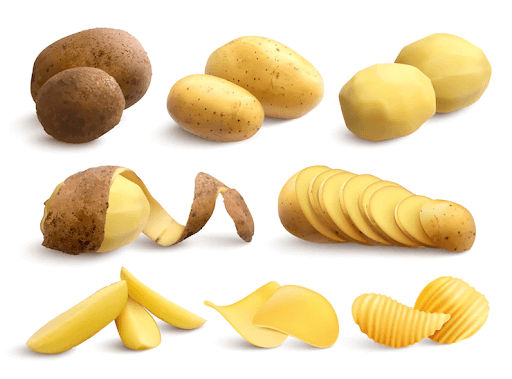 Source: Freepik.com
The natural bleaching agents found in potatoes can help to lighten the area around the eyes to a large extent. You can either cut thin slices of a freshly peeled potato or grate one, cool them, and apply directly on the darkened skin. Or extract the juice, cool it for about half an hour, and apply with the help of cotton balls.
Almond oil
Source: Freepik.comRich in vitamin E, a massage with almond oil can immediately reduce swelling and puffiness around the eyes. Vitamin E is an antioxidant that can help keep the skin looking fresh and young. Regular application of vitamin E can help to reduce wrinkles and darkened skin around the eyes.
Tomato
Source: Freepik.com
How to get rid of dark circles naturally? Tomatoes are an excellent source of vitamin C which is important for skin health. Applying raw tomato juice on the skin can give it an instant glow and help get rid of darkness by reducing discoloration around the eyes.
Vitamin E
Source: Freepik.com
Vitamin E promotes youthful skin and also lightens marks and blemishes. Regular application of vitamin E on the dark circles will repair the skin by replenishing moisture. Gently massage a few drops of vitamin E or vitamin E-rich oil under the eyes before going to sleep.
Cold Milk

Source: Freepik.com
Dairy products such as milk are a great source of Vitamin A, containing retinoids which are great for keeping skin looking young and bright. All you have to do is soak a cotton makeup remover pad in a bowl of cold milk for a while and then apply that to your under-eye bags, leaving it for 10 minutes. Do this twice daily by rinsing with warm water to see the results.
Rose Water



Source: Freepik.com
Thinking of how to get rid of dark circles at home? Rosewater has properties to rejuvenate tired skin and soothe your skin too. Just soak cotton makeup remover pad in rose water for a few minutes and sit on your closed eyelids leaving them for about 15 minutes twice a day!
Orange Juice
Source: Freepik.com
An orange juice is high in both Vitamin C & A content, which helps one remove dark circles from under your eyes. All you need to do is add a few drops of orange juice and soak a makeup remover pad to apply to your under-eye skin. 
Turmeric
Source: Freepik.com
Another powerful home remedy to reduce dark circles is by mixing some turmeric powder with pineapple juice to create a thick paste. Apply this mixture to your under-eye and leave it for about 10 minutes before using a soft damp cloth to gently remove the paste. Practicing this routine once a day helps a lot!
What Causes Dark Circles
There are several factors responsible for the appearance of dark circles. It can range from an unhealthy lifestyle to hormonal changes and genetics. Here are some of the primary known reasons for dark circles:
Less water Intake
Source: Freepik.com
Dehydrated skin can only make the dark circles prominent. Drink at least 8-10 glasses of water daily and keep your body hydrated always.
Iron Deficiency
Source: Freepik.com
There might be a good chance your dark circles are the result of iron deficiency. Lack of iron can cause the veins around your eye area to become more noticeable, thereby causing pigmentation. Consult your doctor, get your iron levels checked, and start consuming iron-rich foods.
Genetic Causes
Source: Freepik.com
If your problem seems to be immune to all the remedies, your genetics can be the reason. In that case, it's advisable to seek medical help. While you might not be able to get rid of them completely, proper medication together with healthy lifestyle changes can help reduce them.
Lack of Sleep
Source: Freepik.com
If you like staying up until the wee hours of the night, you might be inviting dark circles along with other health issues like insomnia. Your body needs rest and it's best not to disturb the biological clock. Get eight hours of sleep daily to let your body and skin repair and relax. It's honestly the easiest way to get rid of dark circles naturally.
Stress 
Source: Freepik.com
Stress is a modern-day disease and is often linked to a lot of health issues. We may not realize it immediately but stress takes its toll on the skin in many forms such as breakouts and dullness. Keep yourself stress-free by doing things that make you happy along with exercising, eating healthy, and seeing your therapist if required.
Improper Diet

Source: Freepik.com
Eating unhealthy food can make it difficult to get rid of dark circles. Indulge in clean eating, avoid junk and fried foods as much as you can. Include fresh salads, fruits and veggies, and lean meat in your diet. Inadequate nourishment can make your skin 
Long Hours on Electronic Devices
Source: Freepik.com
Spending too much time peering into the computer and/or mobile phones can be harrowing for the eyes. This can cause pain and stress to the eyes leading to dark circles. Give your eyes rest after a long day by putting a few drops of rose water or eye drops and getting your much-needed beauty sleep.
MyGlamm Suggested Products to Remove Dark Circles at Home
MyGlamm's Manish Malhotra Haldi Eye Gel
From deeply nourishing the skin, lightening dark circles, and reducing puffiness, to rejuvenating the skin, this Haldi eye gel by MyGlamm is pure bliss on the eyes.
MyGlamm SUPERFOODS Avocado & Aloe Eye Cream
Enriched with avocado and aloe eye cream, this eye cream nourishes and protects the skin, reduces dark circles, maintains moisture level, and repairs the skin too.
MyGlamm Youthfull Hydrating Eye Cream With Water Bank Technology
This eye cream features triple-action formula: hydrating, nourishing, and firming. From reducing puffiness and dark circles, and preventing water loss, to acting as a light moisturiser, this is the best eye cream one can have.
Organic Harvest Under Eye Gel
This eye cream is a 100% organic and cruelty-free eye gel cream reducing under-eye puffiness, the appearance of dark circles, and rejuvenating tired eyes too.
₹ 470
St. Botanica Anti-Oxidant Boost Eye Gel
Enriched with natural ingredients, this eye gel protects the eyes from harmful environmental conditions, reduces dark circles and puffiness, prevents early signs of ageing, and keeps the eyes soft and supple.
₹ 799
FAQs
How can I get rid of dark circles immediately?
To get rid of dark circles immediately may not be possible, but eventually, you will notice the change in a week approx with some of our suggested ways below!
Lightly massage almond oil under your eyes before going to bed every day.

Dab cucumber juice and lemon juice on the affected skin and leave it for 15 minutes and wash it off.

Use a small amount of aloe vera gel just under the eyes to soothe and protect your skin.

Grate one or two small potatoes to extract the juice and put a cotton ball inside it. Put the cotton ball on both your eyes for about 15 minutes and wash it off with cold water.

Massaging warm coconut oil on the affected area before going to bed is also a magical remedy!
What vitamin is good for dark circles under the eyes? 
Using Vitamin E is good for dark circles under the eyes. The best and the most convenient way to reduce your dark circles and puffiness around the eyes is to apply vitamin E capsules every day.
What is a good eye care routine?
Though you might have heard about a good eye care routine and its advantages, right? Here is how you can lead a good eye care routine every day with these simple steps!
Eat green vegetables and fruits, intake a lot of water, make sure you are consuming a lot of whole grains and fiber, and less salt in your diet.

Keep a strict check on your cholesterol, blood pressure, and glucose levels.

Wearing your appropriate eyewear is extremely important. Whether you go out, stay in, or do any kind of activity, wearing eyewear is very important.

If you are a smoker, you should quit smoking right now as it increases the chances of heart, and eye diseases like cataracts and macular degeneration.

Limiting exposure to digital screens is very crucial. The less you use electronic devices, the less your eyesight gets weak.

Exercising regularly & taking proper sleep is also very important as your body needs some movement and rest at the same time. 
How long does it take to remove dark circles?
Generally, it takes a week to remove dark circles naturally at home with some of the best methods and simple ones too.
Related Stories
How to remove dark circles:

Dark circles can never be anyone's friends, agree? Know the causes and remedies to remove dark circles!
Creams to deal with dark circles:

Dark circles always embarrass you in some or the other way, right? Invest in these creams and say goodbye to your dark circles!
Under eye-masks for dark circles:

It's time to do a permanent break up with your dark circles and use these under-eye masks right now!
Know beauty mistakes to avoid for youthful-looking eyes:

Bright eyes are what everyone dreams of right? Know these beauty mistakes to avoid and get youthful-looking eyes right now!
 Sunken eyes: Here's a guide to know about sunken eyes, their causes, symptoms, and home remedies to get rid of them!
 Dark circles are your biggest foes and it's never good to have them around! Hope our curation of the best home remedies to get rid of dark circles helped you! Next time, someone asks you how to remove dark circles, you know what to suggest to them, right?  Bid adieu to dark circles, not your sleep.