Fall/ Winter 2019-2020 Beauty Trends You Need To Follow!
Every season we see the dawn of new trends, whether it's in fashion or beauty. Sometimes, new looks go from the runway to social media to real life and other times vintage trends make a comeback!
The overarching fall/winter 2019-2020 beauty trend is all about adding colour to your makeup routine. From a revamped smoky eye to a glossy face to colourful mascaras--- nothing is excluded this season. And while there are some runway looks which are hard to pull off, we've gathered a few which you can oh-so-effortlessly rock IRL!

Neon Rush
Keep your black eyeliner aside, it's time to add bold colours to your lids! Whether it's a clean sweep or winged style, using vibrant shades like blue, green, red and even neon is a great way to add a bit of playfulness and make a statement with your eyes. If you want your eyes to be the focus of attention, then this is the way to go!

Get the look with MyGlamm's LIT Matte Eyeliner Pencils.

Rainbow Eyeshadow
Chase rainbows this season with this makeup trend. Celebrate your love for colour by painting your lids with different shades. You could either go for light, subtle tints or vibrant tones, there's no rule to rocking this look except, well, just using some VIBGYOR hues. The rainbow tie-dye effect is currently all the rage right now on Instagram and celebs and makeup artists everywhere are loving this trend.  

Get this look by using the Manish Malhotra 9 in 1 Eyeshadow Palettes in Soirée and Rendezvous, MyGlamm's LIT Creamy Matte Lipsticks and LIT Matte Eyeliners.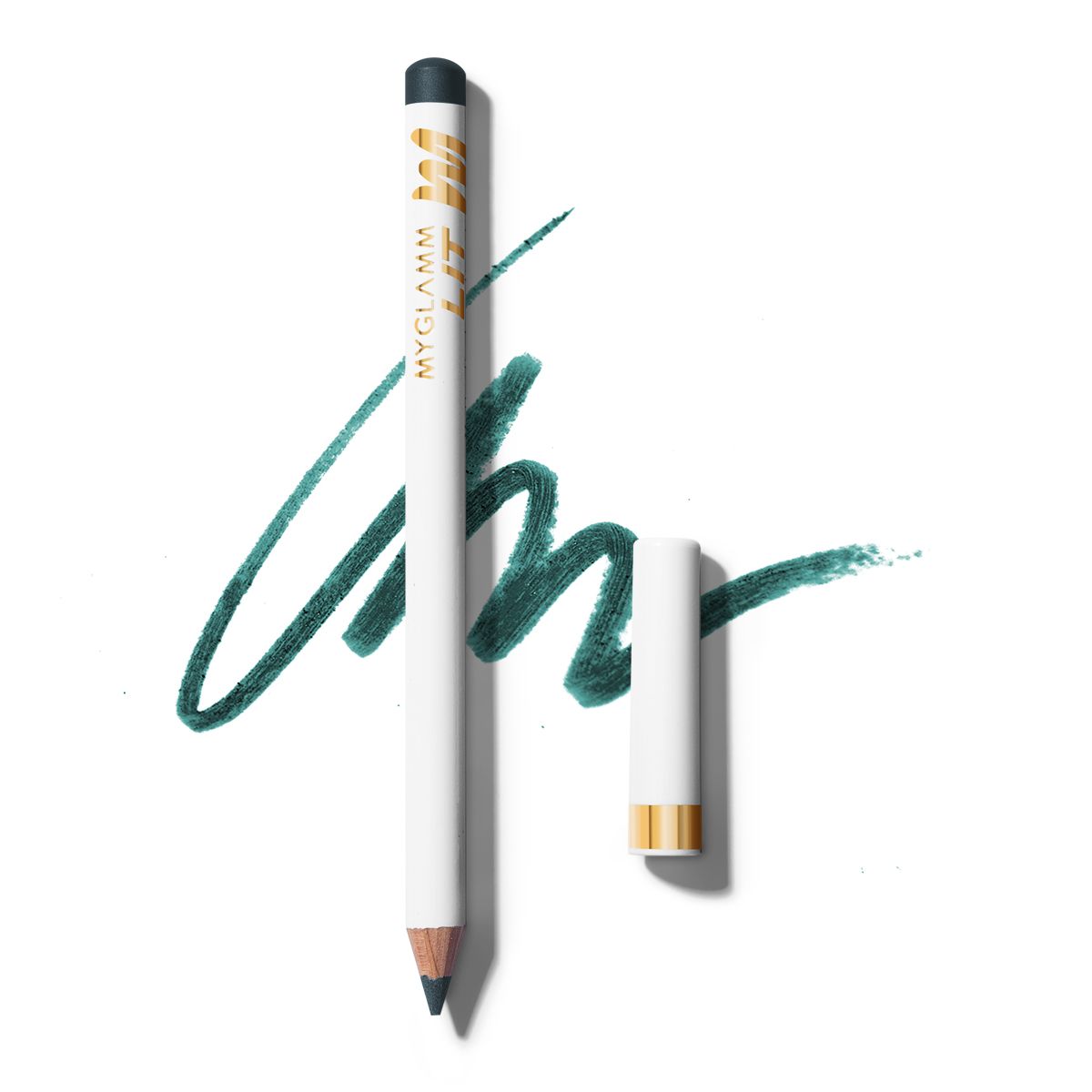 Fuller Brows
Cara Delevigne popularized the full brow trend a few years ago and today, it's stronger than ever. From the runway to social media, fuller brows are definitely here to stay. So, keep the tweezers at bay and invest in a good brow pencil.  
MyGlamm's Stay Defined Liquid Eyeliner Brow Powder will help you get those runway-worthy brows. 

Smoky Cat-Eye
The union of smoky eyes and a dramatic winged liner gave birth to this trend. For this sultry look, all you need to do is extend your shadow to the outer edges of your upper lash line to create those bold feline flicks. If you want to take it one step further you can also bring the shadow down to your lower lash line.   
Use MyGlamm's Stay Defined Liquid Eyeliner Brow Powder, Jet Set Eyes Kajal - Eyeliner and the Manish Malhotra 9 in 1 Eyeshadow Palette in Rendezvous to achieve this smoky eye effect. 

Glossy Lips
This trend gives us major flashbacks to the early 2000s. Glossy lips are back on both the runway and Instagram. Whether it's clear or coloured, there's no denying that they are undeniably sexy and also make your lips look hydrated and moisturized. 

The Manish Malhotra Hi-Shine Lipgloss which comes in 6 amazing shades will help you glam up your pouts. 

Glossy Makeup
It seems like the matte reign is over and it's now all about the gloss. Runways, editorial, social media; everyone is taking the glossy route. Light shaded colours for your lids will give you a glass-like effect and your glossy lips and dewy makeup will leave you looking fresh and radiant.

Colourful Mascara
This new trend hit the runway earlier this year and it's got everyone hooked. Coloured mascara on your top and bottom lashes opens up your eyes and adds a bit of colour to your face even if you choose to skip the rest of your makeup.


Heavily Blushed Cheeks
It's all about flushed rosy cheeks this season. From models sporting an '80s inspired look with blush going all the way up to their temples to others wearing a rosy shade on their cheekbones and cheeks, no matter which style you choose, it'll definitely add a rosy glow to your face.


Fake the flush and always be camera-ready with MyGlamm's POSE HD Blush Duo.

Glitter
Glitter was a hit on the runway. While too much can look a bit gaudy, you can add subtle glitter accents to your daily look. Glitter liner is a great way to embrace this trend during the day while either full glittered lids or glitter lips are great for a night out.


Shine bright with the Manish Malhotra 9 in 1 Eyeshadow Palette in Rendezvous and MyGlamm's LIT Lip & Eye Sparkles. 
Bronzed Beauty
Why walk out the door looking pale during winter when you can look like a bronzed goddess. Many models walked the runway with bronzer on their cheeks, on the sides of their forehead and a bit on their eyes as well. This look created the illusion of sun-kissed skin.



MyGlamm's Spotlight Illuminating Liquid - Sunkissed will give you a beautiful golden glow and leave you looking like a bronzed queen. 
3 Makeup Looks You Should Rock This Festive Season