Diwali is just around the corner and if you have a special woman in your life, then we've got the perfect Diwali gift that she'll love. Whether it's your mother, sister, girlfriend or wife, these Diwali gift ideas are definitely going to put a smile on her face. Forget about dried fruits and chocolates, the way to make a girl smile is by gifting her makeup for Diwali.
Don't believe us? Search through her makeup bag and you'll find a whole bunch of lipsticks, eyeliners, eyeshadow palettes, highlighters, blush, foundation - the list goes on. If you don't know what any of these terms mean, well, we're here to help! We're breaking down each product so that you can give her a unique Diwali gift this year. It's time to replace those flower bouquets with a bouquet filled with lipsticks and a chocolate box for an eyeshadow palette. It's time to take notes because your Diwali makeup gifting class is in session!

Makeup Product #1 - Lipsticks
We're starting with the obvious. Lipsticks are every girl's weakness! A new lipstick is definitely the way to instantly brighten up her mood. Can't tell the difference between the colours? Well, since it's Diwali why not opt for a bolder hue like red. Red lipsticks are a cult favourite and one of the most loved colours by women everywhere. Here are a few shades of red lipstick you can choose from for your Diwali gift.
Bold Red: If you're gifting this makeup product to someone who's an extrovert, bold and confident, then a fiery red lipstick shade will match her firecracker personality perfectly.

Link: https://in.pinterest.com/pin/381046818465697477/
Burgundy: If she's someone who isn't comfortable wearing bright colours, then a red berry lipstick shade is just what she needs to enhance her beauty and make her feel glamorous this Diwali.

Link: https://in.pinterest.com/pin/856035841642997571/
Reddish Pink: A reddish-pink lipstick is for the girl who loves all things subtle but still wants to make a statement. Red lipstick with hints of pink matches this kind of personality effortlessly.



Link: https://www.pinterest.com/pin/98516310583436602/
Makeup Product #2 - Highlighter
Ever wondered how girls have that gorgeous, shimmery glow? Well, it's not genetics, makeup plays a major role in helping them get that lit-from-within-glow. A highlighter is a shimmery makeup product that women use on the high points of their face in order to achieve a luminous shine and for Diwali, this makeup product is definitely a must-have. Help her shine as bright as a sparkler with this Diwali gift.

PC:@janhvikapoor, link: https://www.instagram.com/janhvikapoor/?hl=en
Makeup Product #3 - Foundation / Primer
Now these makeup products might be a bit too advanced for it to be part of your Diwali gifting. Foundations and primers are part of her base makeup and the reason it might be a trickier beauty product to get is because the shade needs to be similar to her skin tone.
If you're up for the challenge and want to surprise her, then you could rummage through her makeup bag and find the shade she's currently using.


Link:https://in.pinterest.com/pin/565624034442960448/
Makeup Product #4 - Blush
If you've seen your girlfriend or wife with blushed cheeks, it's probably not because of you. Blush is a makeup product that helps every girl add a pinch of colour to their cheeks. For Diwali, she's surely going to dress up and blush is the finishing touch to her makeup, so for your Diwali gift you can give her a nice rosy pink blush.


Link: https://in.pinterest.com/pin/317574211206719418/
Makeup Product #5 – Eyeliner
Eyeliner goes on the upper eyelid and the lower waterline. This makeup product helps add more definition to her eyes and even changes their shape. So, the next time she forgets to wear this makeup product, don't ask her if she is sick! You can be sure that for Diwali, she's going to need a good eyeliner.

Eyeliner shades you can get:

Green: Green eyeliners are currently trending right now so for her Diwali gift why not give her a green eyeliner and watch how her eyes light up.

Link: https://www.pinterest.jp/pin/301248662552281761/?autologin=true

Blue: Blue eyeliner is another crowd favourite and it's totally changing the makeup game. This would probably be the best Diwali gift she gets this year.

Link: https://in.pinterest.com/pin/657384876829701211/

Black: Black eyeliner is a basic makeup product in any girl's makeup bag. So, if you're confused about whether or not she's going to like coloured eyeliners, you can always just go for black.

Link: https://www.pinterest.ch/pin/300193131386692891/
Makeup Product #6 - Eyeshadow
You've probably seen these tiny square palettes, either in her makeup bag or online. While it may look similar to a paint palette, this makeup product is actually for her eyes.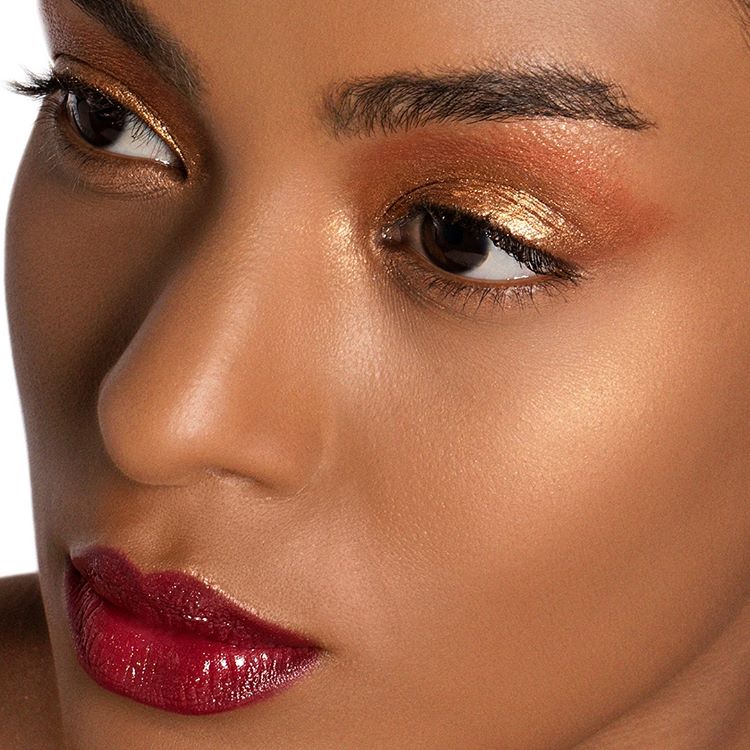 Eyeshadow palettes come in shimmery and matte shades. If you're confused as to which one you should add to your Diwali gift, then you can go for a palette that has both.
But why get her only one product when you can get her all! Create a beauty hamper with all these makeup products and gift her a unique Diwali gift that will help her look and feel glamorous on all 5 days of Diwali.

Read More: