TOP WINTER NAIL COLOURS FOR 2019
This winter, do not let the cold weather get the best of you. Switch up your nail game and dress up your talons in sultry winter shades. Need inspiration?  We give you the most popular nail colours for the cold season. Toasty colours to match your warm winter style and bright ones too, to pep up the dreary days. Look no further than these pigmented, bold and bright nail polishes when it's cold. Here
Let's make the winter exciting, one nail polish at a time.

Maroon/Wine
If we have not professed our love for the shades of burgundy, wine, and maroon, then we are doing it now. We can never get enough, be it the lipsticks or the nail paints. These richer shades match the winter mood and go very well with shades of gold and copper. Wear these extravagant hues as matte, shiny or mix them with metallics, simply stunning!

Try the pomegranate shade in Man Eater from the LIT nail enamel collection.

Charcoal/Gunmetal
Not quite black and closer to the grey, the charcoal is a sophisticated shade that is fir for both office and outside wears. Who doesn't like smoky grey and gunmetal, these are perfect for times when you don't want to go too dark? A hint of metal just adds to the appeal.
Try the charcoal shade in Cheap Thrills from the LIT nail enamel collection.

Scarlet/ Crimson
In no mood to experiment, want to beat the winter blues? Get-red-dy! You really can't go wrong with this classic shade. Add a flash of colour to a boring outfit or brighten up the bleak smoggy days with a fiery red shade on your digits. Match it with your lipstick if you want to go out and out loud.
Try the scarlet shade in Thirsty from the LIT nail enamel collection.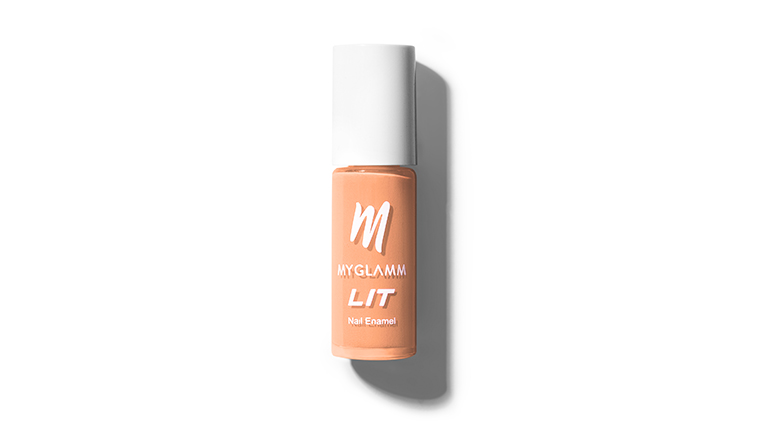 Living Coral
We are quite impressed with the Pantone Colour of The year 2019 so far.  This versatile shade will leave you feeling perky in no time, be it on the lips, cheeks or nails. The living coral is a must have shade in your beauty kit and wearing it on the nails is one of the easiest ways of including the colour in your look.  

Try the peach sorbet shade in Bang On from the LIT nail enamel collection.

Midnight Blue
This nocturnal blue is our favourite winter shade. A rich and luxurious hue that can jazz up your nails in a blink. It holds a mysterious charm plus it's a tad less expected than your regular go-to colours.

Plush Purple
People like going darker on their nails during winters, and hence it's not surprising to see deeper colours like blues, wines, greys & blacks. Purple is another option for those into richer shades, a colour we often tend to ignore or forget. This silky, deep hue is anything but forgettable. A purple mani will stand out and give you a break from the common colours.
Black magic
Just like red, the black manicure has achieved the status of a classic. There is something irresistible about all-black nails, especially if you tend to wear all-black outfits, it only makes sense that your nails match. This super pigmented shade will make your nails look edgy yet chic in just one coat.