Mascara Hacks And Mistakes To Avoid
Right from volume to length, lift, and curl, the humble mascara does it all making your lashes look infinitely sexier. A few coats of mascara can transform the eyes instantly making them look brighter, bigger, sultry, etc. depending on what you want. That's the reason a lot of women swear by mascara and consider their look incomplete without it. When used right, mascara can be a real game-changer but it can also be quite an inconvenience if not used in the proper manner.
Here are some mascara tips and hacks to ensure you are on top of your makeup game.
Stop pumping the wand
Your first mascara tip is to stop pumping the wand! If you are wondering why your mascara dries out so fast, it could be because of your pumping habit. Pushing the wand in and out of the tube rapidly causes the air to get trapped inside the tube. This makes the mascara dry out fast. That's when you get clumpy and dry product. Instead of pumping the wand, twist it gently inside the tube to pick the product and use.
Wipe off the excess
Chances are your mascara wand will pick more product than required. Instead of taking the mascara wand to your lashes directly after pulling it out of the jar, it's better to get rid of the excess product first. Gently scrape off the extra product on the edge of the tube before applying it to your lashes. You can later pick more product if required but this way is less messy. This mascara tip can help you achieve clump-free lashes.
Don't curl your lashes after applying mascara
This is not only a messy business but can also break your lashes. Mascara dries up after application and if you try to curl your lashes then, the results will not be very pleasing. Your mascara tip number 3 is always use the eyelash curler before applying mascara.
Cleaning the brush
Just like other brushes your mascara brush also needs cleaning occasionally. Get rid of excess product from the wand, wipe it with a tissue soaked in Micellar water and let it dry naturally. That's your mascara tip number 4.
Let go of the old mascara
Mascara tip number 5 is to always check your makeup products for expiry. Using expired products can give you disappointing results and can even cause infections and allergic reactions. The average lifespan of mascara is 6 to 8 months. Keep a check on your product and replace it at the right time for the best results. Old mascara can be clumpy, dry, and just wouldn't work its magic on your lashes.
Goodbye clumpy lashes
Even after all the right moves you might have some product clumped on your lashes every now and then. Don't fret, just use a spoolie brush to comb through the lashes. This mascara tip will help you separate the lashes and loosen any accumulated product. Use the brush on the lashes after the mascara dries out for a natural amped up look.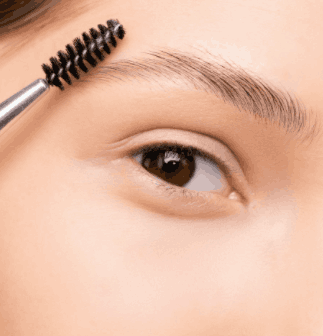 Take your time
Applying mascara seems like an easy job but getting it right takes a fair amount of patience and practice. Smudging the mascara and getting it on the skin is common so don't get worked up if it happens. Your final mascara tip is to just wait for it to dry and lift it up with a Q-tip. Avoid applying the mascara in a rush or in a dimly lit room if you are a beginner. All good things take time, applying mascara does too!