Here's Proof That MyGlamm's LIT Liquid Matte Lipsticks Are The Best!
LIT Liquid Matte Lipsticks are MyGlamm's newest addition. This liquid matte lipstick collection comes in 15 unique shades that last up to 12 hours and is smudge/ transfer-proof and kiss-proof, proving that it's your perfect day (and night) lipstick. Unlike other liquid matte lipsticks, this product is enriched in moringa oil that will leave your lips hydrated and moisturized.
MyGlamm is officially PETA approved as all our makeup products are cruelty-free. So to put this product to the test, the staff at MyGlamm volunteered to be the guinea pigs for the day and try out the new LIT Liquid Matte Lipsticks on themselves.
Each employee picked their favourite LIT Liquid Matte Lipstick shade and wore it the entire day at work with little to no touch-ups. Here's how it went. 


Everyone embraced their #fridayfeels by rocking MyGlamm's LIT Liquid Matte Lipsticks. From applying it while travelling to using natural lighting to get the perfect selfie, here's how this liquid matte lipstick elevated their look instantly.


You can't start the day without a good cup of coffee! With MyGlamm's LIT Liquid Matte Lipstick you needed worry about it transferring or fading away after your first or second on even fifth cup. It stays on after every drink...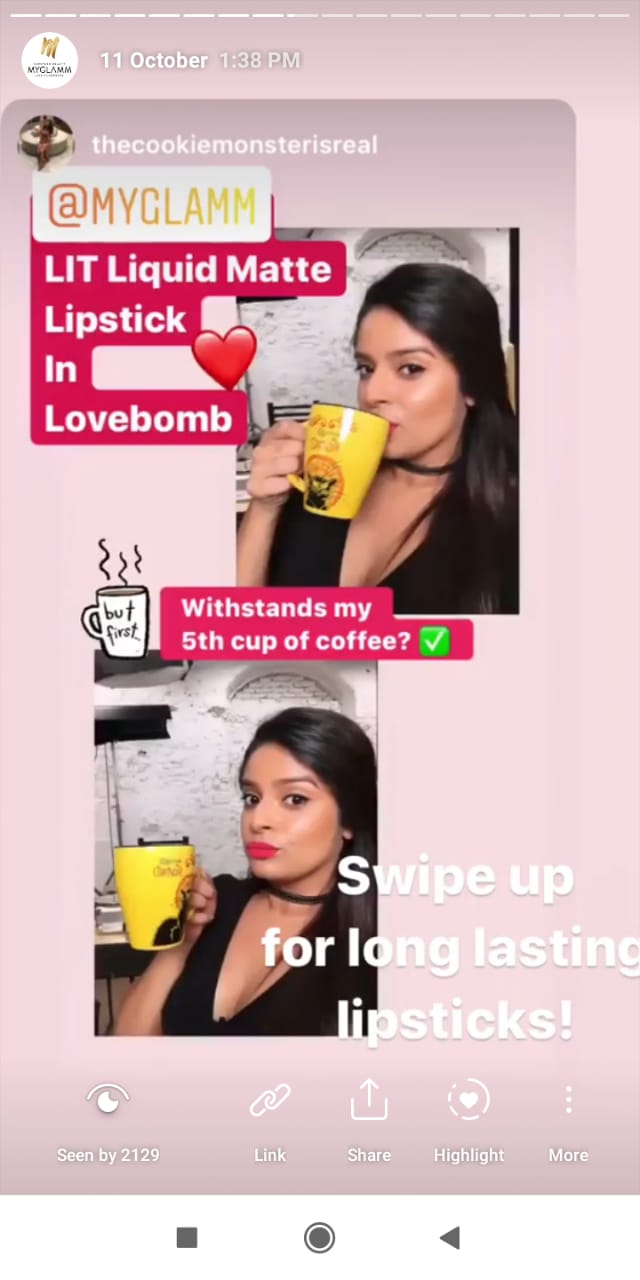 ......and after every bite!


Tired of smearing your lipstick all over bae's face (or in this case, all over your pet's fur)? Well, MyGlamm's LIT Liquid Matte Lipstick is the answer to your problem! 



Read More: