Getting To Know Them: Shivani Trehan
Forget about movie stars; bloggers and influencers are the new celebrities taking over our screens! These individuals have managed to maintain a perfect balance between enjoying all the glitz and glam while also working tirelessly to stay relevant in this social media-driven world. The list of bloggers, especially in the beauty and fashion space is never-ending but there are a few who have managed to rise above the rest. 
So, what's their secret? How did they accomplish their goals? What obstacles did they have to overcome along the way and how did they manage to stand out from the crowd? Well, one blogger is spilling the deets and revealing what life's like for an influencer.
Shivani Trehan



You might probably know her by her Insta handle: @social_cravings. In just 3 years, this former Ad-Sales expert has managed to gain over thirty-one thousand Instagram followers. But before becoming an influencer, Shivani worked at a tedious 9 to 5 job just like the rest of us. After realizing that she would rather work in a place where she could explore her creativity, she went on to quit her corporate job to follow her passion. From originally starting off in the food and fitness space, Shivani is now stepping into the fashion and beauty world as well proving to us that there is nothing you can't do if you put your mind to it. We hit up Shivani to get all the scoop on her journey. 
MG: Did you have any other job prior to being a blogger? If Yes, what was it?
ST: Yes. I used to work with Turner International in Ad-Sales and Business Development. I worked with channels like HBO (Home Box Office) and WB (Warner Brothers) to sell space for advertisements. For a little over 4 years, I used to manage several corporate accounts and liaise with several media buying agencies.
MG: Why did you initially decide to start blogging and why did you choose the beauty and women's lifestyle space?
ST: In 2015, I quit my corporate job, travelled for a couple of months and realized that I would like to work in a field that would allow me to pursue my passion and creativity. I decided to become a food blogger and a fit one at that. With some lifestyle changes, I lost 11 kgs in a period of 5 months.
Food was something that I was always passionate about, and when I began Social Cravings, I started as a food blogger. While posting about food and nightlife, my personal style also started garnering interest in people. This then motivated me to create more fashion-related content as well. Today, I work as a complete lifestyle influencer and have many followers across various social media platforms whom I hope to inspire with my choice of food, fashion, travel, fitness, beauty and more.
PC: @social_cravings
MG: What has been your favourite part of being an influencer?
ST: Hearing positive comments and feedback from people. If I inspire even one person on any topic, I feel like I have achieved what I set out to do.
MG: People seem to be intrigued by all the glitz and glam of an influencer's life. What are some of the downsides?
ST: I wouldn't really term it as a downside but more as the amount of effort that goes into all the work, or the kind of challenges we face. In terms of effort, bloggers take up various roles and have to multitask within those roles at the same time. We work as bloggers, content creators, business entrepreneurs, models, actors, photographers, video editors, salesperson, social media analysts, etc.
In terms of challenges, we have brands wanting only to do barter deals, not realizing that this is our source of livelihood. The barter system is a term from the historic times and shouldn't be used now! We then have people in general who don't understand our work portfolio and we need to explain it to them. In terms of audiences, we get all sorts of reactions from people, and at the end of the day we are all humans, and negativity can get to certain individuals. For such people there is only one thing to say, if you can't say something nice, then don't say anything at all.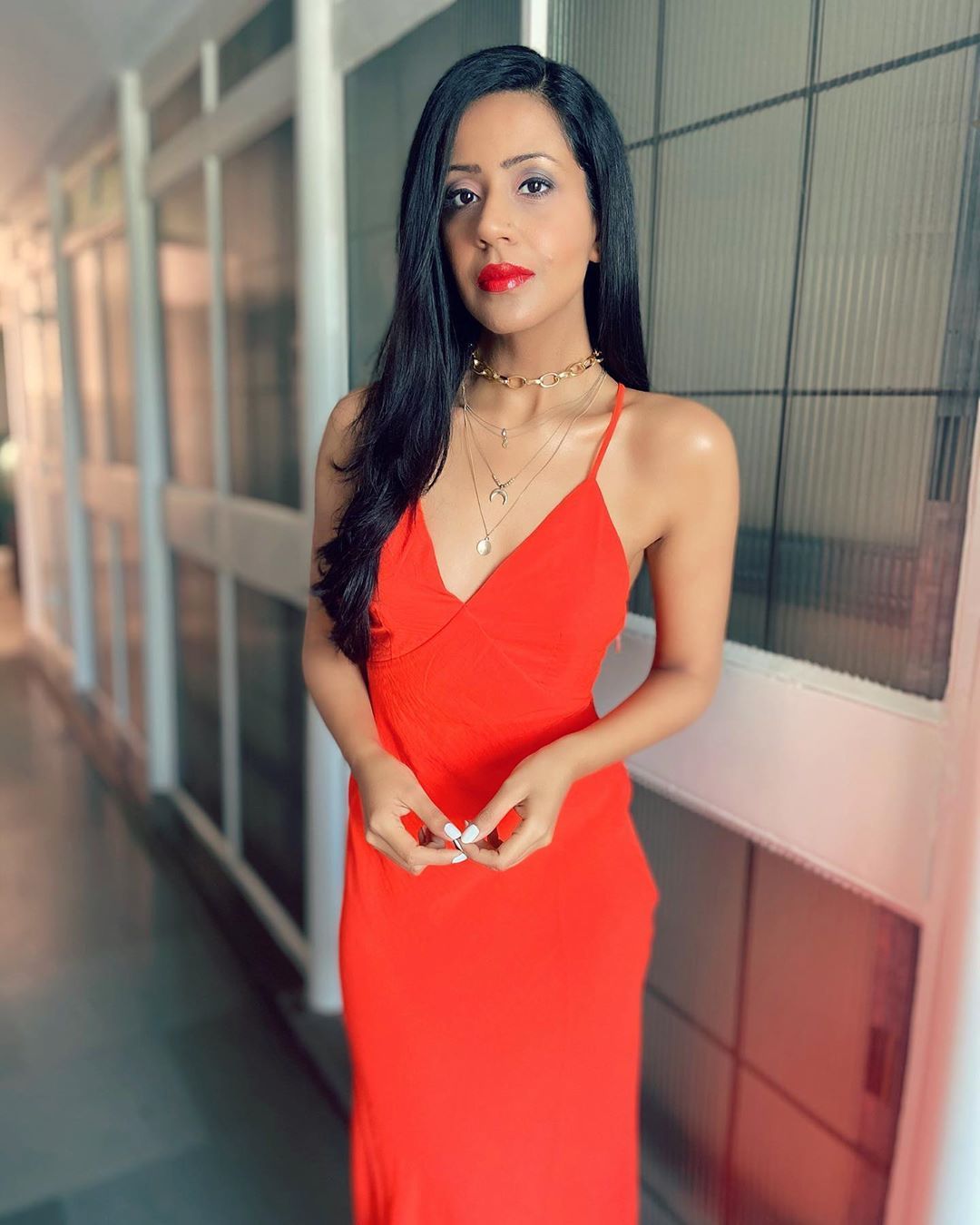 PC: @social_cravings
MG: What are some of the obstacles you had to overcome in your career?
ST: Several! I would like to reach more people; however, Instagram's algorithm is changing every second day which makes it quite difficult. Also, when I started Social Cravings, I didn't know anyone in any of the industries. So, networking and creating those relationships from scratch takes time. Fashion and beauty space is still a new space for me, so I am still trying to get to know more people and brands to work with.
I don't have any blogger friends as well who can tell me the rights and wrongs or help me in any way, so everything for me is self-taught and learned.
PC: @social_cravings
MG: What is the mission statement of your blog? How are you different from other bloggers?
ST: Social Cravings stands for "Everything you socially crave for". I wanted to mix food and fashion and wanted people to know that it can go hand in hand. You don't need to starve to be a fashion blogger.
You can be fit, and love food and be fashionable at the same time. This is what I still do and aim to do around the world :)
MG: Is there any kind of makeup you can't leave the house without?
ST: The lipstick I'm wearing at that point and a compact powder. I have recently seen the magic of blotting paper, so that goes in my bag too!
PC: @social_cravings
MG: What is in your travel beauty bag?
ST: I carry one of each product as I can't carry options (foundation, concealer, blush, contour, eyeliner, one eyeshadow palette, mascara), and then a basic brown and pink, nude and red lipstick. I really like the MyGlamm palettes, they are super travel-friendly and make life super easy. Like the MyGlamm Total Makeover FF Cream palette has a foundation, colour corrector and concealer in one palette itself, the Chisel It palette has blush, contour, and highlighter, then there is MyGlamm's Stay Defined Eyeliner + Brow Powder. So it's super great and travel-friendly.
MG: Tell us some of your most embarrassing makeup stories?
ST: This one time during my college farewell party, I allowed my mother to do my makeup. She did this really shiny eye shadow for me and I looked horrible. And because I never used too much makeup in college, people really noticed. I felt like I was reliving that scene of Kajol from Kuch Kuch Hota Hai when she was all dressed up and everyone laughed at her, that's exactly what happened with me!
MG: There are so many influencers out there, what advice would you give someone who is just starting out?
ST: Don't dive into blogging just because it looks and sounds cool after college. Give it some thought and pursue it only if you think you will really enjoy and be good at creating content. If you are in a job, don't just quit randomly and start doing this, perhaps start while you are in that job and pursue it as a full-time career if you really enjoy it.