Five Top Tips To Help Your Makeup Last All Day (And Night)
Perfected your makeup look? Cool! Disappointed when it slid off your face as soon as you stepped out? Not cool! But don't worry; help is at hand. By following these top beauty tips, you can enjoy a glam look for a long time by making your makeup last longer.
How To Increase Makeup Longevity

Prepare Your Skin
The smoother the skin, the better the makeup application--which can help give your makeup staying power. Try to exfoliate your skin twice a week to get rid of dead skin cells. And while you're at it, don't forget your lips!
Preen With Primer
Primer is a wonderful product that helps create an excellent base for makeup and ensures it lasts all day (or night). Fortunately, for the girl-on-the-go, MyGlamm offers an all-in-one primer, concealer and foundation cream so you can get ready in half the time!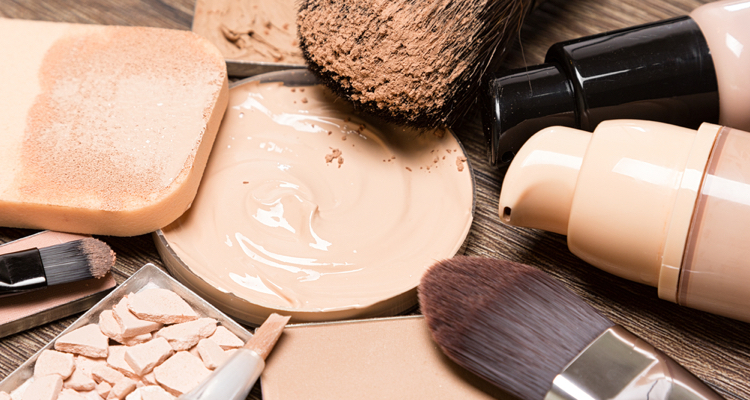 Choose Long-lasting Products
To make sure that your makeup lasts all day, you need to choose products that offer the best long-lasting formulas. Before buying makeup products, check for ingredients with staying power. Nourishing ingredients such as argan oil can help give products longer existence.


Layer Up!
The secret to long-lasting makeup is in the application. Your makeup will last longer (and look more natural too) if you apply lots of light layers to build coverage. That's why a beauty blender is a must-have product for a great long-lasting cover. Not sure how to use a beauty blender? Follow our beauty blender guide.

Get Set Before You Go
Setting powder can keep your makeup in place and your look fresh from day through night. Our Cosmopolitan winner Glow To Glamour Shimmer & Fixing Powder can give your makeup a flawless matte finish while being utterly colourless on the skin to allow your makeup to shine through.
Remember, the habit of repeatedly touching your face can ruin the makeup too. So, keep your hands busy to avoid habitual face feeling and maintain your beautiful look.