When it comes to eye makeup, we all love our smokey eye –– and to give credit where it's due, it's a great go-to for any and every occasion. Keeping that aside, there are some days where you want to play with your eye makeup products without looking too loud. Step in natural eye makeup, the perfect way to strike that balance without the OTT tag. From subtle shimmers to a light touch of colour, these simple natural eye makeup looks are a great way to give that fresh-faced approach a chance. Scroll down to see three subtle, yet cool eye makeup looks to try out STAT.
Natural Eye Makeup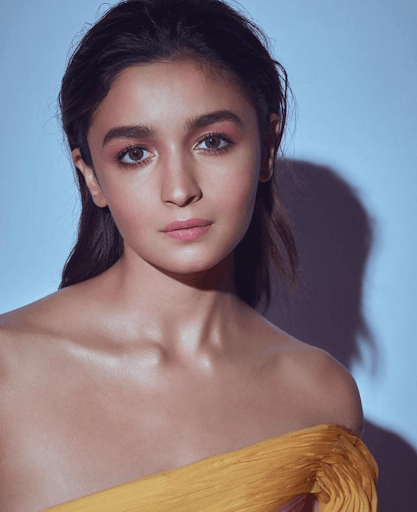 Image courtesy - Instagram
Glowy, dewy, and oh-so sexy, this subtle natural eye makeup look is the way to go! A hint of colour, paired with long and defined lashes, is enough to get this look turning heads.
How To Create The Look
Step 1 - Prime
Start by priming your eyelids with a moisturiser or a tinted primer. Blend it well, so that you can set the base for the perfect eyeshadow that'll last all day long!
MyGlamm Recommends - Tinted Perfection Face Primer
This primer reduces the appearance of pores and fine lines. It controls shine and makes your makeup last all day long. It comes in a matte finish, with a slight tint of colour and is silky and lightweight on your skin.
Rs 1,095
Buy here
Step 2 - Eyeshadow
Apply a little eyeshadow or an eye chalk on your lids. Dust it on the centre and blend it outwards. Layer it up for a little bit of a dramatic effect.
MyGlamm Recommends - Manish Malhotra Metallic Chalk - Rose Radiance
This eye chalk has a velvety texture, that leaves a multi reflection metallic matte finish. It has a pearlescent colour payoff and blends really well! The formula is enriched with tapioca starch for better shine control.
Rs 890
Buy here
Step 3 - Mascara
Coat your eyelashes with a whole lot of mascara. Quick hack: apply a little bit of baby powder before you apply the mascara. This'll make your eyelashes look fuller without the weigh-down.
MyGlamm Recommends - Manish Malhotra Mascara
Winging It
 Image courtesy - Instagram
Wings don't necessarily have to fly high! This natural eye makeup look keeps things subtle, while giving your eyes a nice oomph.
How To Create This Look
Step 1 - Eyeshadow
Apply a nude brown eyeshadow to your eyelids. You can opt for a shimmer finish or pair a shimmer with a matte to create a more defined look. Sweep the eyeshadow across your eyelids and blend it with a brush, in circular motions.
MyGlamm Recommends - POPxo Makeup - Drama Queen - 4 Eyeshadow Kit
A compact eyeshadow palette, this kit comprises a combination of matte and shimmer eyeshadows. The colour payoff is excellent and the formula is long-lasting. Enriched with vitamin E, the powders blend easily, and make for a great go-to –– work or party!
Rs 299
Buy here
Step 2 - Eyeliner
Line your eyes with a liquid eyeliner. Create a fine, precise wing, but don't take it all the way up. Add to the slight drama, by filling in your eyebrows too. Keep them defined but natural!
MyGlamm Recommends - Stay Defined Liquid Eyeliner Brow Powder - Nutmeg & Espresso
Shimmer Shine
Image courtesy - Instagram
Play up on the shimmer for this natural eye makeup look! Go for a copper or a gold hue, and apply it across your eyelid. Tightline your eyes with an eyeliner pencil, throw in some mascara and you're good to go.
How To Create This Look
Step 1 - Eyeliner
Start by tightlining your upper lash line with a kajal pencil. Use your fingers to blend it out so that it doesn't look too harsh.
MyGlamm Recommends - MyGlamm Superfoods Kajal - Umber
Want to nourish your peepers and define them at the same time? This Superfoods kajal will do that for you. Enriched with nourishing avocado oil extracts, vitamin E, and sunflower seeds, it has a super intense pigment that goes on smoothly and is long-lasting too.
Rs 395
Buy here
Step 2 - Eyeshadow
Apply a gorgeous gold or copper eye sparkle to your eyes. Blend it really well, so that it doesn't look chunky and looks more natural. Use your fingers instead of a brush to pick up the product, smear it across your lids, and blend away!
MyGlamm Recommends - Powder Magic Eyeshadow Pencil - Goldmine
Get your eye makeup game on point, even if you're on the go! This super soft and powdery eyeshadow pencil is easy to apply –– it blends really well and has an excellent colour payoff. Sweep it on, blend, and call it day, this long-lasting eyeshadow will not leave your side for up to 8 hours.
Rs 950
Buy here
Mascara
Apply a hint of mascara to your lashes. One coat is just enough to make them look volumised, curled, and naturally beautiful.
MyGlamm Recommends - Twist It Mascara
Twist and turn your lashes with a mascara that does it all –– from volumising to curling. It has a dual action wand that leaves your eyelashes with an intense black and water-resistant formula.
Rs 645
Buy here
Related Stories
Glitter Eye Makeup Looks - It's time to glimmer, shimmer, and shine. These glitter eye makeup looks are perfect for getting those peepers party-ready.
Makeup For Black Eyes - Add a splash of colour to those pretty black eyes. Here's everything you need to dress up your eyes to make them stand out even more!
Eye Makeup For Black Dress - A pretty black dress is a must and so is the eye makeup that goes with it. So why go for a boring look! Pair your black dress with these gorgeous eye makeup looks that'll complement your outfit really well.
Makeup doesn't necessarily have to mean drama! Keep things on the DL with these pretty yet powerful natural eye makeup looks.