7 Quarantine Beauty Routines You Can Try At Home
This quarantine might be driving you crazy but admit it, it's kind of nice to have this much free time on our hands. Due to the Coronavirus pandemic, we have all been chilling at home, pretty much all the time but instead of being sad about the situation, let's do all the things we kept postponing due to lack of time. Think about it, you won't be going out anytime soon, nor would any guests be coming over. So, time to indulge in the miraculous world of skincare! Take out your facial oils, serums packs because it's time to make the best of this situation.
When it comes to beauty, now's the best time to experiment because who knows, you might find something better to suit your skin. Keeping on scrolling to find out how you can get experimental with your beauty routines and new practices you can consider.
1.

 

Eye-Browsing
Eyebrows are the most important, yet most underrated part of your face so give them a break and let them grow wild and free during this quarantine. Since we're in isolation, now's the best time to let them grow and who knows, you might just end up loving your new fuller brows look. You can also become skillful and learn how to groom your brows at home.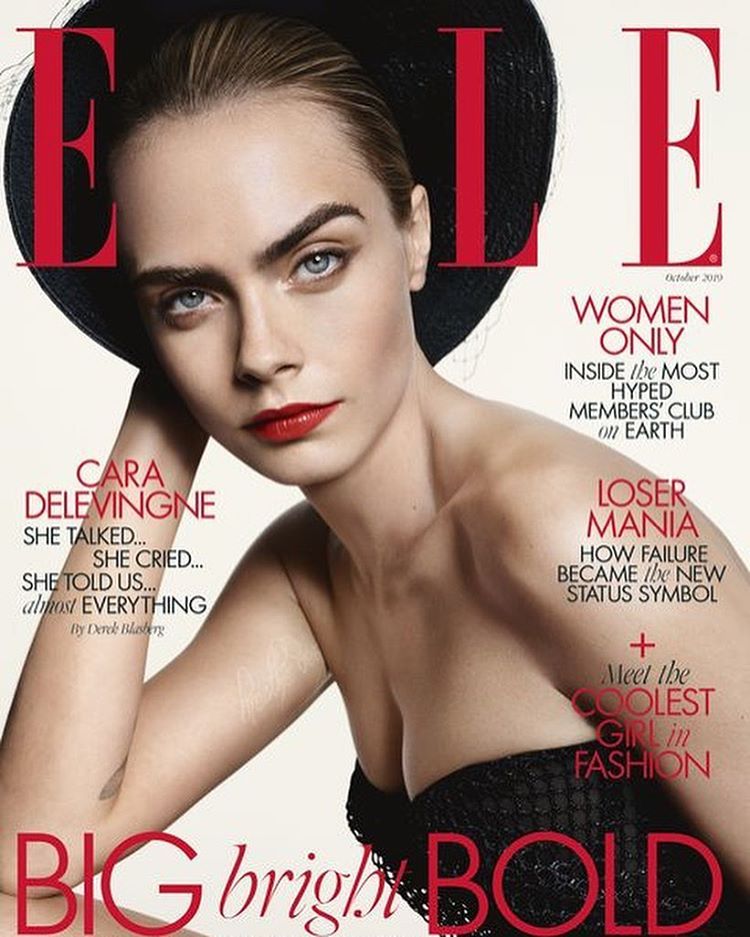 Instagram PC: @caradelevingne
2.

Time For A Hair-apist
Whether you have straight, curly, or wavy hair, now's the best time to ditch those heating devices and let it breathe. Since you're quarantined at home, give your delicate strands some much-needed hair therapy. Embrace your natural hair and pamper it with oil and other DIY hair masks.
Link: https://www.pinterest.ca/pin/797559415243549586/
3.

Invest In Your Skincare
Remember that 10-step Korean Skincare routine you always wanted to try but never really got the time, well, now you can. Rejuvenate your skin with DIY face masks and even try new routines when it comes to dealing with your skin issues. Now is the time for a change and maybe, once this pandemic is under control and it's safe to go out again, you'll surprise everyone with your glowing, clear skin.
Instagram PC: @kareenakapoorkhan
4.

Brush Cleaning Is Forever
Deny it all you want but we know that you probably wash those makeup brushes only once a month or even never, if you have a busy schedule. We can't stress enough on how important it is to wash your makeup brushes as they are filled with germs and bacteria which can cause skin acne and other irritations. Since your schedule is now wide open due to this coronavirus pandemic, gather all your used makeup brushes and beauty blenders and give them a good rinse.
5.

Master the Classics
Always wanted to perfect your cat-eye or contour your face just like Kim K, well, now's the best time to practice. Get out your makeup box, pick your favourite makeup tutorial online and start perfecting your makeup game. During this quarantine, try to master classic day and night makeup looks so, when this coronavirus is under control and life gets back to normal again, you'll have everyone complimenting your makeup skills.
6.

 

Give Your Nails A Break
Just like giving your hair a break from all that heat, give your nails a break from all those chemicals as well. When was the last time you weren't wearing any nail polish? Since you're in isolation, remove all that colour and rock those au naturel nails. As you all know, nail polishes have plenty of chemicals in them and letting your nails go bare for a while can make them stronger and healthier.
Instagram PC: @nglnails2018
7.

At Home Mani-Pedi
Once you're done removing all that nail paint, you can go ahead and give yourself a Mani-Pedi at home. Manicures and pedicures are easy-to-do and you probably already have the tools lying around your house. You can clip and shape your nails and even remove all the dead skin cells and finally moisturize your hands and feet. Once you give your cuticles the pampering it needs, it will add instant lustre even with zero nail polish. 
Link: https://www.pinterest.ca/pin/585749495273752803/
Read More: