6 Kim Kardashian Makeup Looks That Are Perfect For Work
Kim Kardashian has managed to go from Paris Hilton's assistant to one of the biggest celebrities in the world. She not only made a name for herself but for the entire Kardashian clan. It's Kim K's birthday month and what better way to celebrate than by counting down this socialite's best makeup looks, after all, she's the one who made contouring a thing! When you think of Kim Kardashian, you think of drama but when it comes to her makeup, this socialite surprisingly loves to keep it subtle. We've picked her best makeup looks which you can wear to work.
Look #1: Barely-There Makeup Look
When it comes to work, not everyone likes piling on makeup. If you fall under this category, then this barely-there, fresh-faced makeup look is just for you. Kim Kardashian has effortlessly pulled off a lot of subtle makeup looks and this is just the one you're looking for. 
All you need to do is add a thin layer of foundation, a bit of eyeliner and a pinkish nude lipstick to get this look.

Link: https://in.pinterest.com/pin/551761391839529397/?lp=true
Look #2 Monochrome Makeup
While pink monochrome makeup is everyone's first choice, take a page from Kim Kardashian's makeup book and opt for an apricot shade. Monochromatic makeup is meant to highlight your entire face rather than just one feature so when you opt for apricots shades, you get an overall gorgeous sunkissed glow.

Link: https://in.pinterest.com/pin/408490628673540512/?nic=1
Look #3 Pink Lips
Want to stand out but not go too bold with your work makeup? How about highlighting your lips with a bold pink shade and define your eyes with a winged liner just like Kim Kardashian.

Link: https://www.pinterest.es/pin/302515299955866784/?nic=1
Look #4 Smudged Underliner
Add a little drama to your eyes with this Kim Kardashian makeup look. Grab everyone's attention the next time you have a board meeting by opting for a smudgy underliner look. To achieve this, all you need to do is line your waterline with kajal and smudge it with a makeup brush. Complete your look with nude lipstick.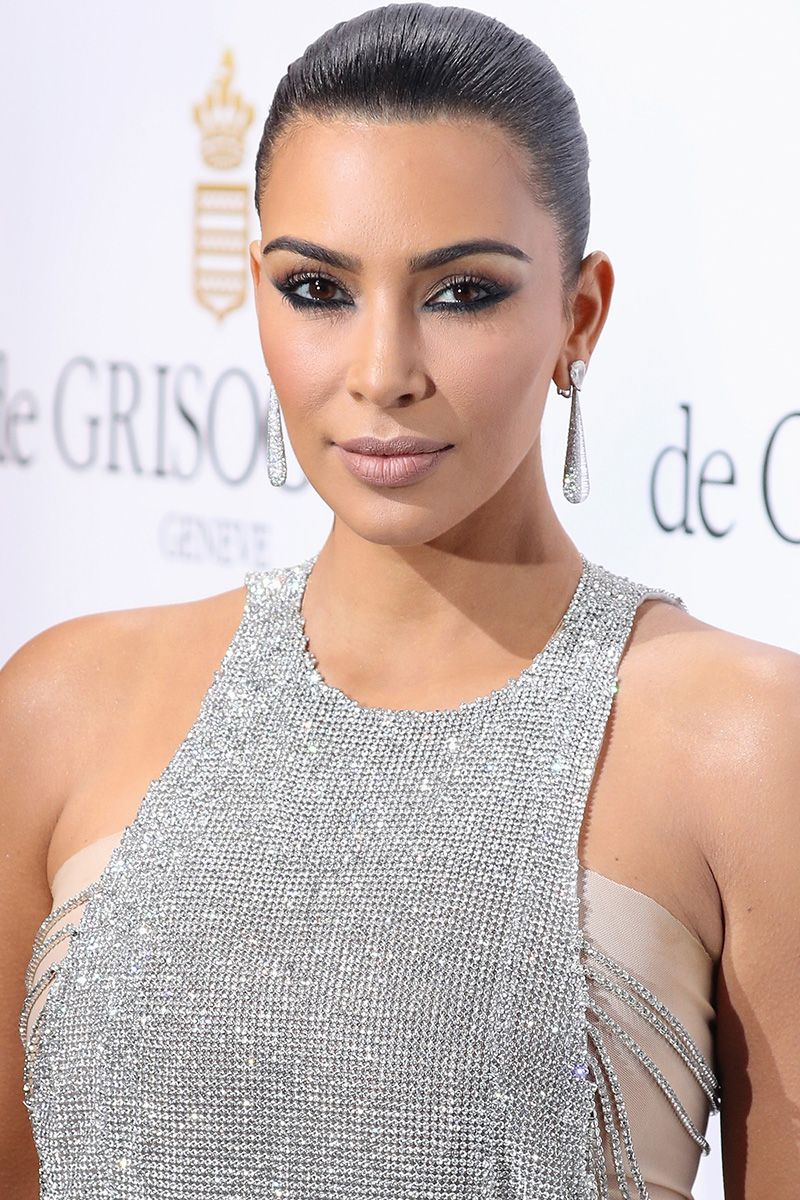 Link: https://www.pinterest.es/pin/105130972530501942/?nic=1
Look #5 Deep Brown Smokey Eye
While smokey eyes might not be your first option when it comes to office makeup, Kim Kardashian's deep brown smokey eyes will definitely pique your interest. For The Tonight Show With Jimmy Fallon, Kim K rocked a simple yet attention-grabbing brown smokey eyes along with a nude lipstick.


link: https://www.billboard.com/articles/news/television/8497262/kim-kardashian-talks-fourth-child-tonight-show
So which one of her iconic looks are you ready to rock?


READ MORE