Nourishingly Yours - Face Wash & Body Lotion Combo
This Face & Body Wash combo will give your skin all the nourishment and protection that it has been looking for. With the benefits of natural extracts, this combo gives you all the protection your skin needs.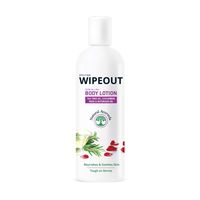 WIPEOUT Germ Killing Body Lotion
200ml
₹

219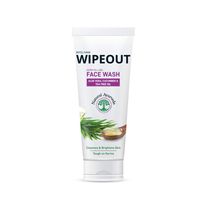 WIPEOUT Germ Killing Face Wash
₹

119
₹
This Face & Body Wash combo is here to help you feel revitalized and naturally refreshed from within. Enhanced with cucumber extracts, the Wipeout Germ Killing body lotion fights dryness and heals damaged skin. Along with this, the Wipeout Germ Killing face wash softens your skin and gives it a soft glow. Be fresh, bold, safe and ready with this Nourishingly Yours Combo.
WIPEOUT Germ Killing Body Lotion
Benefits:
Kills Germs

Rich, creamy texture

Nourishes, smoothens, moisturizes and keeps skin germ-free

Soothes and protects skin
Enhanced Properties:
Enriched with cocoa butter to softens your skin and prevents dryness

Enriched with tea tree oil, a natural antiviral and antibacterial agent

Infused with rose extract, an anti-inflammatory that heals damaged skin

Enhanced with cucumber extract that moisturizes the skin

Infused with nut grass oil, an antioxidant that gives you youthful skin

Contains chlorhexidine known for its disinfectant powers

Free from parabens, sulfates and toxins

Contains natural extracts

Cruelty-free
WIPEOUT Germ Killing Facewash
Benefits:
Kills germs

Light gel texture

Removes impurities, nourishes, moisturizes and keeps face germ-free

Non-comedogenic

Gentle on your skin, tough on dirt, pollution and germs
Enhanced Properties:
Enriched with tea tree oil, a natural antiviral and antibacterial agent

Enhanced with vitamin E beads that nourishes the skin

Enriched with cucumber extract that moisturizes the skin and keeps it soft

Enriched with aloe vera extract that soothes and calms the skin

Infused with turmeric extract, an anti-inflammatory that reduces irritation and pigmentation

Infused with sandalwood extract, an antiseptic that purifies the skin

Infused with tulsi oil, an antifungal that treats infection and other skin ailments

Contains chlorhexidine known for its disinfectant powers

Free from parabens and SLS

Contains natural extracts

Suitable for all skin types

Cruelty-free