Makeup Is An Important Aspect Of Fashion: Manish Malhotra On The Ultimate Glam BFFs
Front row elites take note on the season's latest trends in fashion and beauty – because you can't have one without the other – and translate them on the red carpet and silver screens.
Fashion and beauty go together like champagne and caviar. What would Audrey Hepburn's iconic Little Black Dress be without that winged eyeliner and classic red lip? What's important is the complete look – nails done, makeup done, everything!
Couturier and costume designer, Manish Malhotra believes that fashion and beauty go hand in sequined glove. "Back in the 90s, when I started styling for Bollywood, I always envisioned the complete look. Makeup has always piqued my interest and I believe it is the most important aspect of an ensemble. It enhances your best features – highlights your smile and makes your eyes sparkle. If you look beautiful, you feel beautiful, and I want every woman to feel that confidence. My designs are meant for special occasions, but makeup is my way of giving you red carpet glamour for every day of the week. " - Manish Malhotra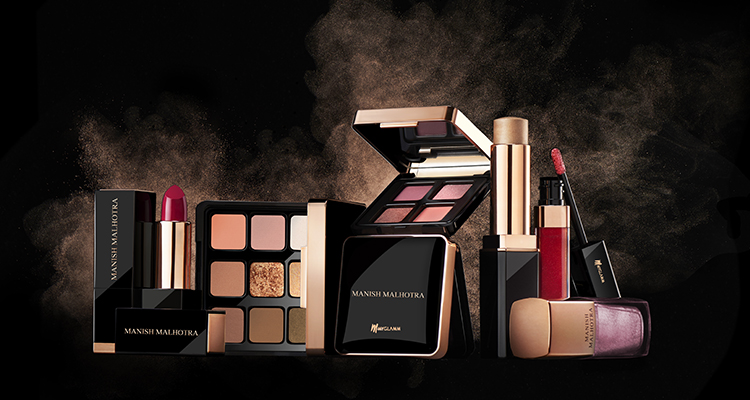 The Manish Malhotra Haute Couture Makeup collection, exclusively by MyGlamm, is the embodiment of confidence, glamour and urban panache. Manish Malhotra's eponymous label is the quintessential destination for timeless glamour, a quality that echoes in his first makeup collection. Inspired by the charm of old Bollywood, we've experimented with hints of sparkle, quintessential textures, midnight hues, contemporary metallics and re-imagined vintage glamour as urban classics.