Here's Every Single Way You Can Style Your Hair With A Headband
From embellishing the mane in all of its ribbon-thin glory to accenting three-way braids with a riot of rhinestones and colour, this accessory from the '00s has accompanied the strides of A-listers and influencers alike over the past couple of months. It's as low-maintenance as it is chic, and has quite the nostalgic factor to it: enter headbands. Thanks to Maddie's zigzag-shaped headband from Euphoria and Bella Hadid's constant reliance on her trusty stick-thin adornment, this trend has experienced a revival, and it's time to incorporate it into our hairstyles. Ahead — a demonstration of the best hairband hair styles for short, long, and mid-length hair.
Headband Hairstyles For Long Hair
These are some of the best no-effort headband hairstyles for long hair. 
Make Your Side Bangs A Little Fancy
Drape your bangs over the sides of your forehead, and place a rhinestone-encrusted headband  over your head without slicking any of your hair back just yet. Pull the portion behind the headband into a bunch at the crown, and pin it down with pins. 
The Girls That Get It, Get It
Blair from Gossip Girl was almost always wearing a headband. All she did was slide a thin, plastic headband over her head, and she was done. Some face-framing chunks embellished her face, and softened the look even more. This one's the most iconic hairband style for long hair. 
For Your At-Home Spa Nights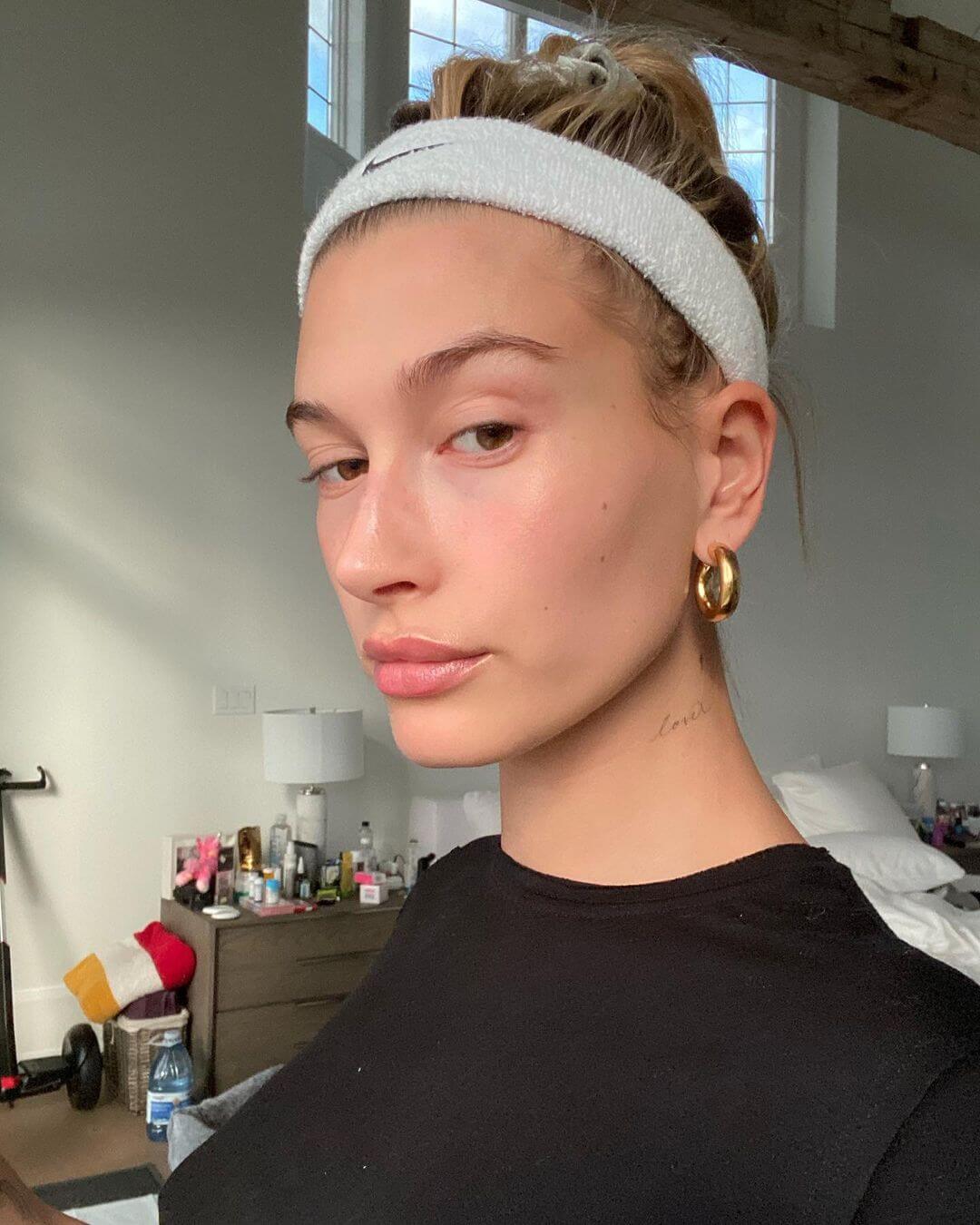 Just pull all of your hair back with a sports headband, and throw it all up into a messy, no-effort bun like Hailey did. 
Braid It Up Once In A While
Twirl your hair into a loose, three-way braid, and pull at each section to loosen it up a little more. Place a velvety headband over your hair, and pluck out some chunks to frame the face. 
Show 'Em Pigtails Aren't Childish
Part your hair down the middle, and divide it into two equally-thick sections. Start braiding each section, and secure the ends with an elastic. Slide a headband into the equation, and you're done. 
Headband Hairstyles For Medium Hair
Looking for hair-band hairstyles for mid-length hair?
A Side Parted Bun For A Cocktail Party
This is the cutest hair band style for medium hair. Like Lucy, style your hair into a mid-height, slicked-back 'do. You can part your hair to the side to replicate her look — or even do it down the centre if that's what you prefer. Once your 'do is prepared, slide a jewel-laden, heavy headband over your head, and you're done. 
A Middle Parted Bun Never Misses
This one's more relaxed and casual in comparison to the previous hairdo. Honestly — while this one's ideal for a catch-up lunch with your gals, we can imagine wearing our hair like this while working out too. Just style your hair into a low-hanging bun, and place a thick, cloth-based headband over it — the kind that you can tie around your head like a bandana. 
For When You're Going All Retro Glam
Zendaya's retro-glam 'do for the Emmys was iconic. To recreate the look, slick all of your hair back, and create a half-up, half-down hairstyle with an elastic. Secure the look with a ribbon, and add in some extensions to frame the front of the face with curls. 
For The Much Awaited Sleepover With The Girls
Pull your hair back into a sky-high ponytail, and use a cloth-based headband over the front of the head to nail this aesthetic. 
Hello, My Curly Haired Lovelies
Look how glorious this style is. Put the hair around your crown into a bun before wrapping a headband around the front of your head. Leave out some face-framing chunks of hair, and let them cascade down the sides of your face. 
Headband Hairstyles For Short Hair
For When You're Lounging Around At Home
Just part your hair to the side, and slip your headband over your head. You don't have to slick all of your hair back. This one's low-maintenance, and it doesn't require any styling. If your hair is frizzy, you can tame flyaways with a frizz-control serum or oil. 
If You're Rocking A Pixie
Angelina might have shaved all of her hair off for this one; but if you're sporting a pixie or short-girl hairstyle, just wear a cloth-based headband to elevate your aesthetic. You don't need to have length to model new looks — just a few accessories. 
Only Cool Girls Will Relate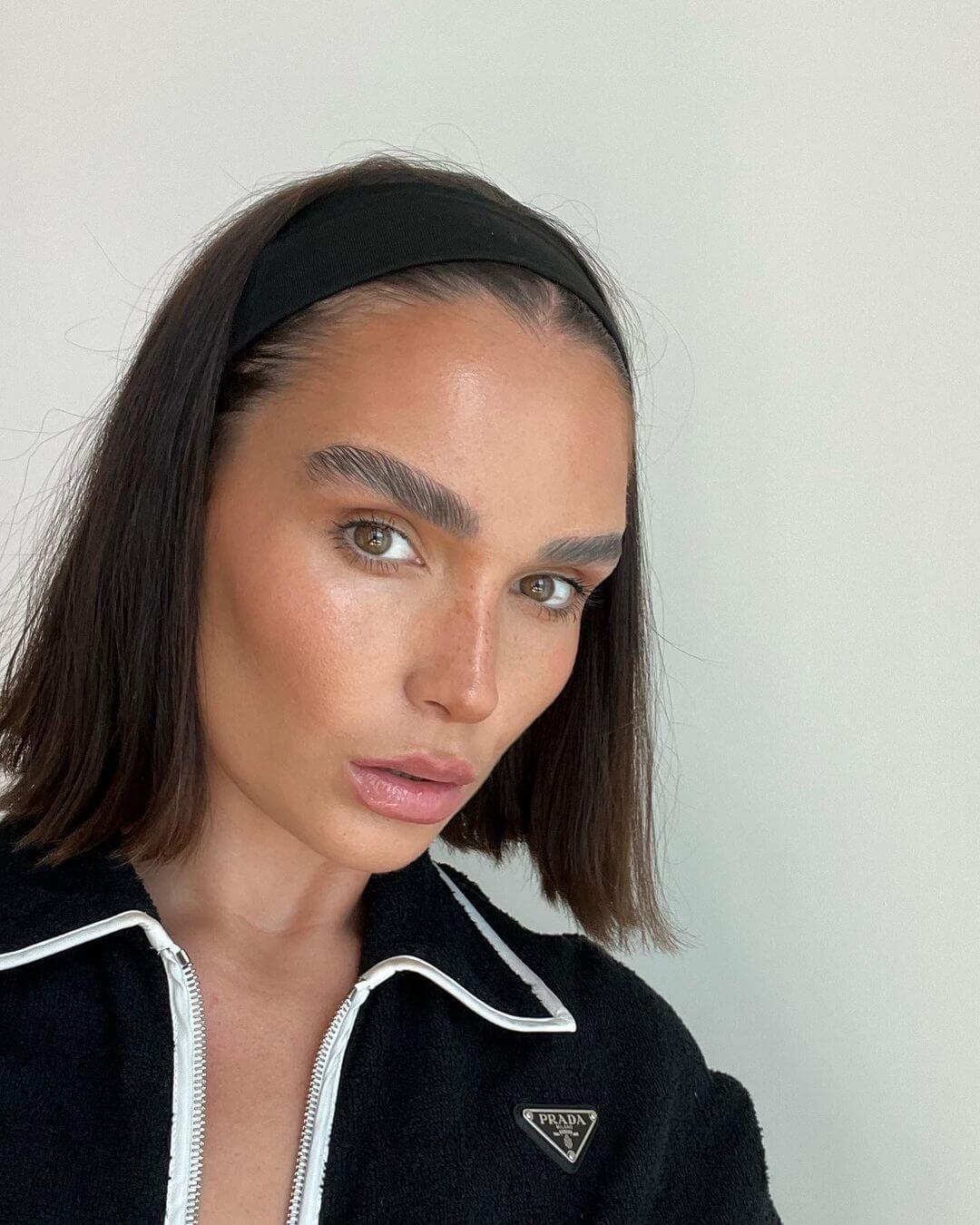 This no-effort hairstyle only requires a cloth-based headband that covers the front of your head. Flat-iron your hair to play into the aesthetic even more, and slide your headband over your head. 
Wet Glam For That Classic Chic Look
Make your hair a little damp into play into the wet-glam aesthetic before pulling all of your hair back with a headband. Pull it forward to create a pouf, and that's it. 
Buns Are For Everyone
If you have side-swept flicks, this one's perfect for you. Tie your hair up into a little bun with a scrunchie, and use a headband of the same colour and material to slide a headband onto your hair. Leave the flicks out as demonstrated in the photo. 
MyGlamm Recommends Hair Care Products
Use: MyGlamm Superfoods Onion & Moringa Hair Oil