The Best Hairstyles For Thin Hair That Will Make Your Mane Look Voluminous & Healthy
Lacking that volume in your locks? Don't worry about it because these amazing hairstyles for thin hair have got you covered. From long to short hair lengths, thin or thinning hair is still beautiful and you can work with your natural texture rather than against it. Here's a list of hairstyles for thin hair women that you're going to want to bookmark right away.
Best Hairstyles For Long Thin Hair 
If your hair is long and you want to keep it that way, then these hairstyles for long thin hair are for you. They allow you to enjoy the length while looking utterly chic.
Bedhead Style
Women with thin hair can rock messy locks effortlessly. Just wake up in the morning and instead of combing your hair, spritz a medium hold hairspray to add shine and hold to your bedhead locks. This is an effortless chic hairstyle for long thin hair.
Cascading Waves
For gorgeous volume in your long thin hair, curl with a large barrel tong and break the curls with a paddle brush. Enjoy your instantly fluffed up and beautiful long mane. This is a stunning hairstyle for long thin hair for any occasion. 
Half-Up Do
A simple half-up style using a claw clip will have you looking chic and sophisticated while your thin hair can do its thing, unkempt and sultry. This hairstyle for long thin hair is very elegant.
Best Hairstyles For Medium Hair
Medium length is the best for thin hair. This length allows for more volume and also makes one look more youthful. These hairstyles for thin medium hair are the best way to groom your locks.
'S' Shaped Waves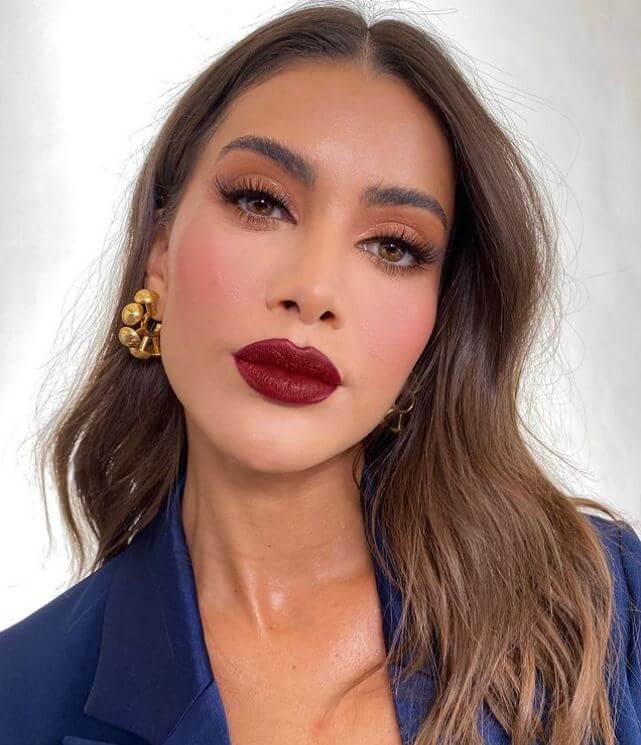 These kinds of waves can be achieved with a straightening iron and look ultra chic on medium length hair. It is one of the best hairstyles for long medium hair.
Side Swept Low Ponytail
With one chunky face framing tendril fashioned into loose curl and side swept, this low ponytail is definitely a hairstyle to bookmark for thin hair women.
Gatsby Primp
Gatsby waves are a stunning hairstyle that medium thin hair can pull off beautifully. This style can be easily created with a triple barrel tong and some hair gel.
Best Hairstyles For Long Short Hair
If you are looking for hairstyles for long short hair, you have come to the right place. Shirt thin hair can look stunning with these hairstyles.
Piecey Waves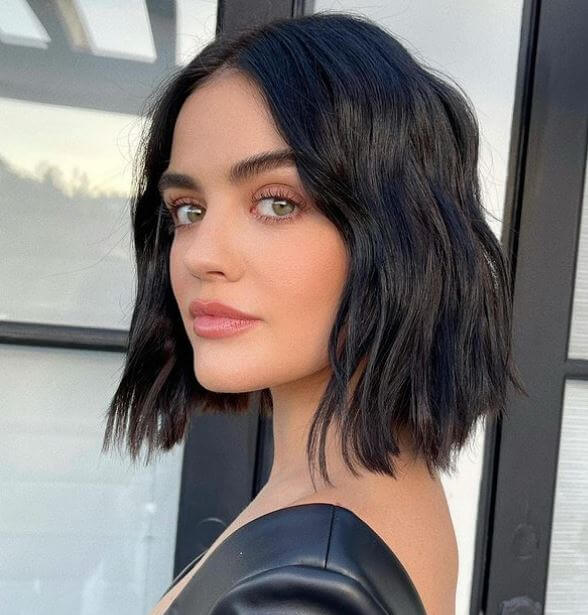 These waves that are straight at the ends offer an edgy look to short thin hair. They make the locks look voluminous and grungy while totally fashionable. You will need to create waves and spritz each section with hairspray to hold the texture. This is the best hairstyle for long short hair.
Side Swept Curl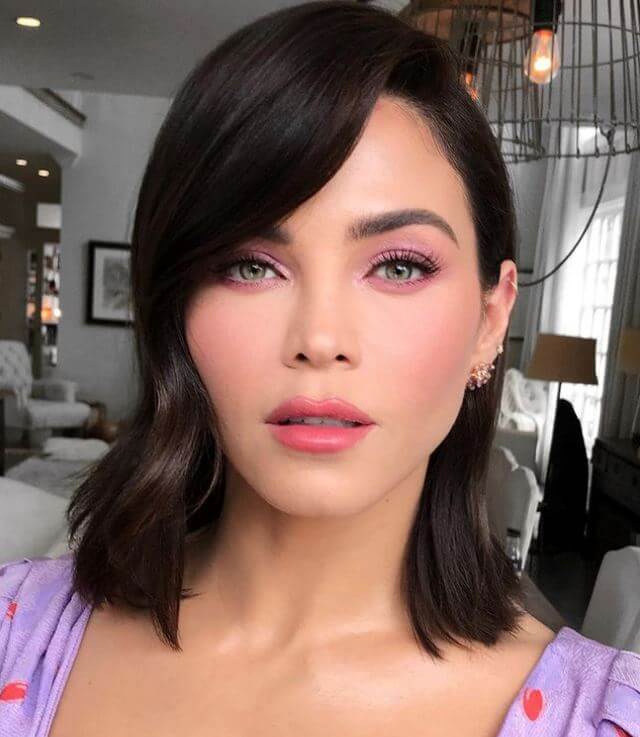 Transform your short thin hair with a side swept curl to frame your face. This hairstyle is very retro and elegant, making it perfect for any occasion. It is a great formal hairstyle for long short hair.
French Bob
A great hairstyle for long short hair, the French style bob is perfect and is so Parisian chic. This hairstyle is low maintenance and can take from day to night without having to do much styling.
Best Hairstyles For Thinning Hair In Front
Is your hair thinning in the front? It could be due to ageing, medications, stress, or even tying your hair too tight. Whatever the reason, these hairstyles for thinning hair in front will put your hair trouble to rest.
Side Parting
A deep side parting that is pinned down to stay in place is exactly what you should opt for if you want to make the hair in the front look thicker. Use a fibre gel and styling cream to get that parting looking thick and moisturised. This is a good hairstyle for thinning hair in front.
Textured Fringe
Textured fringes will add volume to thinning hair at the front and will instantly conceal the fact that your hair is losing density in the area. Get a fringe style tailored to your face shape. It's the best hairstyle for thinning hair in front.
Curtain Bangs
Curtain bangs will help add volume to the front of your mane and instantly make your hair look more alive. They will also help conceal the hairline thinning like a dream. It is a versatile hairstyle for thinning hair in front.
Tips To Make Your Thin Hair Look Thick
Use the right haircare products like a nourishing shampoo and conditioner.

Keep your hair medium length with few to no layers for a full bodied effect.

Use a heat protectant spray and a blow dryer to create wavy texture to boost volume.
FAQ
What hairstyle is best for thin hair?
We love medium length hair with no layers for thin hair. This makes the mane look fuller effortlessly and can also be styled into different updos if need be.
Does thin hair look better short or long?
Thin hair looks better short as there is more movement in the hair, but long thin hair looks good too and is perfect for messy hairdos. Just make sure whatever the length, layers should be kept to a minimum.
Is a layered cut good for thin hair?
Layers are great if they are long and curved rather than wispy or choppy. Minimum layering is best for thin hair types.
Thin hair looks amazing with these amazing hairstyles for thin hair. They are low maintenance yet high on that style quotient. Take your pick and enjoy thick looking locks all season.
Related Stories
Looking forward to wearing traditional styles during the wedding season? If mang tikka is a part of your ensemble, check out these hairstyles that go perfectly with this accessory.
From buns and ponytails to breezy boho-chic, these wedding braid hairstyles will complement your outfit be it for a sangeet, mehendi, reception, and cocktail party.
Get your traditional beauty game ready for the occasion with these gorgeous hairstyles for lehengas. From elegant updos, to slicked back strands and romantic beachy manes, these lehenga hairstyles are perfect for wedding season.
Reception Hairstyles For Brides
Put a contemporary spin to your bridal beauty look with these gorgeous modern reception hairstyle ideas for the contemporary bride.
Korean hairstyle for girls: K-drama is super trendy at the moment. And if you also love their hairdos, you can style them too. Check out the list and feel free to take cues from our list of Korean hairstyles for girls!
Featured Images: Instagram