Natural Homemade Face Cleansers That Rival The Abilities Of Luxe Face Washes
Cleansing is the most crucial part of any skincare routine. No amount of stellar skincare products can make up for a face that has not been well cleansed. Oddly, however, an alarming number of cleansers are overly acidic, too harsh, and biting for our dew-starved skin. Some formulas can strip the skin of precious natural oils. While others are too light to wash away extra sebum and product residue, especially if your complexion is oily. As the market is flooded with a myriad of face cleansers, we are going to unveil natural homemade cleansers that rival the abilities of luxe store-bought formulas.
No matter how high-maintenance your skin may be - these natural homemade face cleansers will give your skin an instant glow-up. Keep swiping for homemade face cleansers for every skin type and concern. 
Natural Homemade Face Cleanser
Although the beauty world is brimming with wide-ranging face cleansers. Today, we are going to introduce you to inexpensive ways to whip up your natural homemade face cleanser to achieve smooth, glowing skin!
1. Yogurt Face Cleanser
You'll need: 
Method: 
Step 1: In a blender, take a tablespoon of yogurt along with half a cucumber. 
Step 2: Blend the two ingredients together to form a paste. Apply this mix evenly onto your face. Let it sit for 15 minutes before washing it off with lukewarm water. 
2. Honey Cleanser
You'll need: 
Method: 
Step 1: In a bowl, take a tablespoon of raw organic honey and half a teaspoon of Aloe Vera.
Step 2: Mix them together and apply this paste to your face. Let it sit for 15 to 20 minutes before rinsing it off with cold water.

3. Oatmeal Cleanser
You'll need: 
Method: 
Step 1: Simmer a cup of oatmeal in half a liter of water for 30 minutes. Using milk will also do the trick as milk contains lactic acid, it helps to slough off dead skin cells giving a brighter complexion. 
Step 2: Strain the liquid and apply it to your face and neck using a cotton ball. Rinse after 10 - 15 minutes. The remaining liquid can be stored in the fridge for up to 3 days. 
4. Almond Cleanser
You'll need: 
Method: 
Step 1: Take a handful of almonds and soak them overnight. Grind to a smooth paste made with cream or milk for extra hydration.
Step 2: Apply the resulting mask to your face and neck. Let it sit for 15-20 mins and then rinse with water.
5. Egg-xactly!
You'll need: 
Method:
Step 1: Take the yolk of one large egg and mix it with 1 teaspoon of organic honey.
Step 2: Stir the face pack well and apply it all over the face. You can also add a paste of 5-6 almonds to the mix for an extra dose of nourishment. Once the pack dries off well, rinse with lukewarm water to reveal glowing, youthful skin.
6. Very Berry
You'll need: 
Method:
Step 1: Take 2 teaspoons of yogurt and 2 ripe strawberries.
Step 2: Blend both the ingredients in the blender to make a thick paste. Apply by gently massaging it to your face. Keep it on for 5 - 7 minutes and then rinse off with cool water. This natural homemade cleanser will help remove excess sebum and oil from the face. 
7. Gram Flour FTW!
You'll need: 
Gram flour/ besan

Curl or malai
Method:
Step 1: Mix 2 tablespoons of besan with curd, malai, or besan to prepare the pack and apply it all over the face.
Step 2: Gently massage. Keep it on till it dries completely. Then, wash off with cold water.
8. Tomato Cleanser
You'll need: 
Method:
Step 1: Mix 2 teaspoons of tomato pulp along with 1 teaspoon of milk to form a paste. 
Step 2: Apply this cleanser to your face. Leave it on for 10 minutes before rinsing off with water.
9. Watermelon Cleanser
You'll need: 
Method:
Step 1: This is the easiest DIY face cleanser with multiple benefits. The malic acid in watermelon works on the skin to exfoliate and help you get rid of the tan. It also hydrates the skin and seals the moisture giving the skin a dewy glow. All you need to do is rub in watermelon pulp on your face and wash it off after 20 minutes.
10. Pomegranate Juice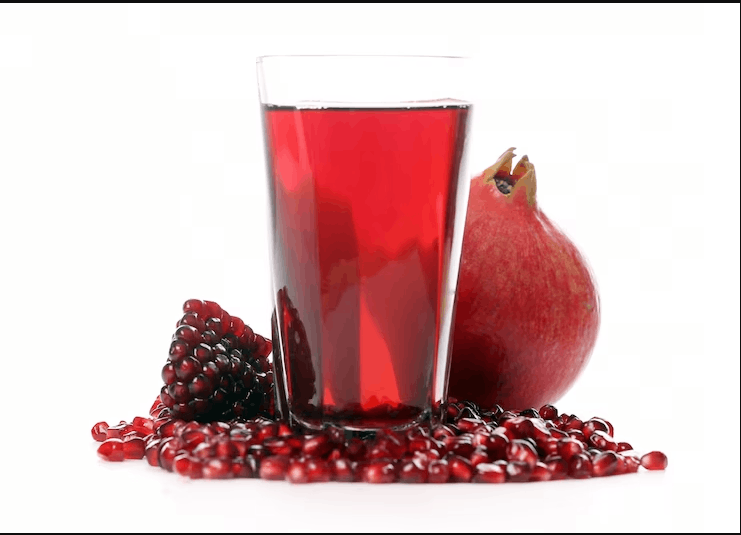 You'll need: 
Method:
Step 1: Mix equal parts of pomegranate juice and chilled milk to form a paste.
Step 2: Scrub it on your face for a couple of minutes. Next, wash with cold water and pat dry.
MyGlamm Recommended Cleansers
MyGlamm Superfoods Watermelon And Raspberry Face Wash
This face wash is chock-full of skin-loving ingredients. It's extra gentle which makes it a dream for sensitive skin. We're super impressed with its glow-inducing abilities and the fact that it smells incredible. 
MyGlamm Superfoods Cacao And Berry Face Wash
Have you ever felt that tight feeling in the skin when you've just cleansed your face? We've all been there. This formula is just the opposite of that. It's packed with hydrators that nourish our dew-starved skin leaving it bright and juicy.
MyGlamm Youthfull Hydrating Foam Cleanser
A number of foam cleansers can strip the skin, making it dull and dry. Not this one, though. The hydrating cleanser gently removes excess dirt and oil without disrupting the skin's natural barrier. It also leaves the skin with a sweet glow. We like!
FAQs
What is the best cleanser for acne-prone skin?
If you have acne-prone skin, it's best to look out for ingredients such as salicylic acid and azelaic acid that help keep breakouts at bay.
Is Rosewater a cleanser?
Rosewater is a natural cleanser. It works as an astringent and a cleanser that effectively removes dirt, oil, and grime from the skin's pores. The result is clearer, brighter skin.
Can I use milk as a cleanser?
Having high content of lactic acid, milk works as an excellent cleanser. It helps remove the dead skin cells and lactic acid is a natural exfoliant. Thus, milk can be used as a cleanser to get rid of dirt, bacteria, or sun tan for that matter.
What can I use as a facial cleanser?
Vitamin-C-rich fruits, milk, curd, honey, and egg are great to be used in homemade face cleansers. Avoid using ingredients that are too harsh or acidic. It's best to steer clear of lemon juice and baking soda as they can be quite stripping of hydration.
Related Post:
Cleansers for combination skin: Combination skin type is tricky to deal with! To help you amp up your skincare routine, we have rounded up the best cleansers for combination skin. 
Difference between face wash and cleanser: While cleanser and face wash might be mistaken for being the same, they actually aren't. Here's everything you need to know about the two.
Benefits of toner for skin: Toners play a key role in keeping your skin clean, reducing pores, keeping blackheads away as well as boosting hydration. So here're the best ones to buy right now.
How to cleanse your face properly at home: Here,  we are filling you in on the face washing guide that's guaranteed to get you on your way to clearer, healthier skin. 
These natural homemade face cleansers are the way to glow!
Also, Look For
Popular Categories
Makeup Products | Skincare Products | Hair Care Products | Bath & Both Products | Sanitizing Care Products | Lip Makeup Products | Face Makeup Products | Eye Makeup Products | Nail Makeup Products | Makeup Kits | Bridal Makeup Kits | Lipstick Set | Makeup Accessories | Cleansing Products
Trending Searches
Lipstick | Cleanser | Foundation | Nude Lipstick | Highlighter | Matte Lipstick | Liquid Lipstick | Nail Polish | Lip Balm | Sunscreen | Face Wash | Compact Powder | Lip Gloss | Eye Kajal | Eyeliner | Face Blush | Concealer | Lip Tint | Shampoo | Mascara | Eye Shadow | Face Primer | Crayon Lipstick | Face Serum | Hair Serum | Lip Liner | Hair Oil | Loose Powder | Pink Lipstick | Brown Lipstick | Purple Lipstick | Red Lipstick | Peach Lipstick | Sheet Mask | Night Cream | Sindoor | Moisturizer |