Opportunity
Providing multi-tasking, multi-functional, guilt-free makeup is only half of what we do. We want to give you the opportunity to create a career that works around your lifestyle. The MyGlamm experience starts with bringing glamour to your every day life, and then it's about changing your life. We give you world class, exclusive products, expert training resources and pro-marketing materials to build your business on your terms.
We provide a generous compensation plan, an exceptionally nurturing support system, and caring committed leadership. Whether you are looking to earn some part-time income or grow your business on our global platform, MyGlamm provides a lucrative business opportunity for all.
Become a Beauty Guide
How many times have you heard someone say how much they love makeup, or how many times have you said it yourself? And wouldn't it be great to make money talking to people about how much you love it? If so, then maybe you should be a Beauty Guide.
As a Beauty Guide at MyGlamm, you'll bring people together and show them how to make feeling glamorous effortless and making everyday more memorable. It might surprise you how much it changes your life and the lives of others.
When you love what you're recommending and sharing, it doesn't feel like work.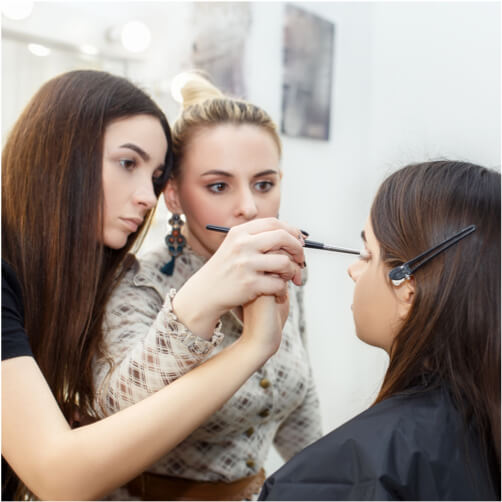 Why You'll Love It
MyGlamm is a growing network of wonderful beauty guides, leaders, customers, and employees! Everyone is willing to help wherever they can and would describe being a Beauty Guide like being part of a family. We also offer one of the most generous compensation plans in the industry, and provide ongoing support and training to help you maximize your commissions.
Don't take our word for it. Read the stories. Get inspired. Create the life you want.
How It Works
What does a Beauty Guide do?
Beauty Guides bring people together around the beauty experience by sharing MyGlamm products, makeovers, and tips that make makeup easier online, one-on-one or with all of your friends. By recruiting others to become a Beauty Guide, you can earn even more.
They do this in a few different ways.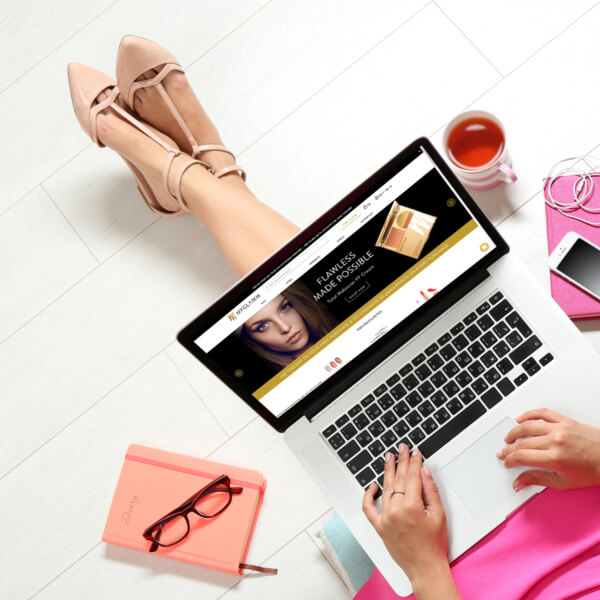 Sharing What You Love Has Some Serious Perks
As a MyGlamm Beauty Guide, you join a tribe of amazing, like-minded women who get paid for sharing products they love with the people they love. We think that your work should be rewarding at all stages, so let the fun begin!
STYLE

Get paid for your passion. Earn up to 25% commissions on sales, get cash payouts and more while recommending products that people love. The more you recommend by sharing, the more you earn.

FLEXIBILITY

Dreams of being your own boss? It's time to ditch the 9 - 5 grind and create the life you want.

REWARDS

Earn bonus rewards, incentive trips and more, designed to help you get your business started off strong.

NO INVENTORY OR DELIVERIES

Besides your kit, there's no inventory to stash in a basement or closet. Products can be shipped direct to customers.

ALL THE RIGHT SUPPORT

We'll give you Independent online training, team meetings, one-on-one mentoring; to help you to reach your goals. Plus, a website and online tools ensure you can take your business anywhere.
MORE INFO
Right Here,
Right Now.
PURCHASE THE REQUIRED ENROLLMENT KIT

Personalized website
Customized tracking dashboard
Marketing tools & tips
Access to our supportive back office
Everything else you need for a strong start to your business
FAQ
Someone who has decided to join MyGlamm with the intention of building a business through recommending our products and/or building a team.
Your initial Rs.5000 investment includes an Enrollment Kit, which includes a set of MyGlamm Products, access to your back office (Dashboard) customized training and everything else you need to start your business strong.
Beauty Guide enjoy many benefits like being their own boss and having flexible working hours, including the ability to purchase products at a 50% savings to start with. The business model pays up to 25% commission on retail sales and enables Beauty Guides to earn bonuses and commissions based on sales and recruiting requirements. Beauty Guides also have the ability to earn special incentives, including trips, exclusive Beauty Guide items, and access to invitation-only events.
You make money by recommending Beauty Guide products to your friends, family, and acquaintances through Hosting parties, One-on-One appointments, and online. You can make up to 25% commission on each product you recommend. You can also earn additional income in the form of circle sales when you recruit others to join your business
We are here to support you. If you begin to feel that being a Beauty Guide is not right for you, please do not hesitate to share your concerns with us. Cancellation may be submitted in writing to the company at it's principal business address or via email to customercare@myglamm.com.
Anyone interested in becoming a Beauty Guide can sign up by going to MyGlamm.com and choosing "Become a Beauty Guide" on the header of the homepage. Once on the "Become a Beauty Guide" page, select "Join Now" to enrol
No, All our Training and support to make your business strong is complimentary.
Once your Beauty Guide Application and Agreement has been accepted, you will be sent a confirmation email and access to your Personal Website.
How much you earn is entirely up to you. Your income is directly related to the goals and commitment level that is right for you.
Yes. If you become a Beauty Guide, and someone you introduce to MyGlamm's Beauty Guide decides to become a Beauty Guide she will become part of your team. You earn points on any sale made by her or her friends.
At this time, MyGlamm products are only available in India